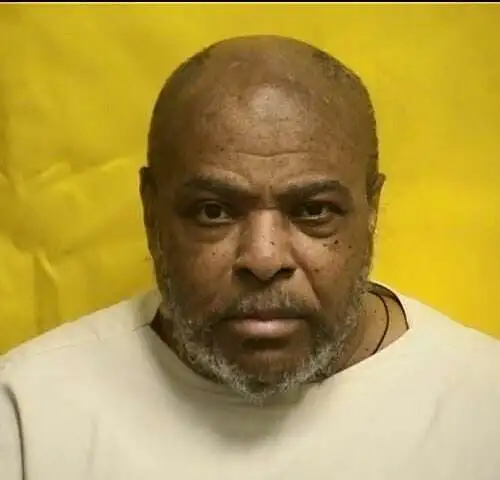 Warren Waddy was sentenced to death by the State of Ohio for the murder of Paula Mason
According to court documents Warren Waddy would break into the home of Paula Mason who would be tied up and murdered.
Evidence shows that Warren Waddy had broken into at least two other homes where the female tenant was sexually assaulted
Warren Waddy would be arrested, convicted and sentenced to death
Warren Waddy Photos
Warren Waddy Now
Number
A199737
DOB
12/19/1953
Gender
Male
Race
Black
Admission Date
11/10/1987
Institution
Chillicothe Correctional Institution
Status
INCARCERATED
Warren Waddy Case
A Death Row inmate from Franklin County argued yesterday that his sentence should be commuted to life in prison because he is mentally retarded.
Twenty-one years after his murder conviction, Warren Waddy was back in a Columbus courtroom.
He was granted the new hearing by the Court of Appeals, which ruled two years ago that Waddy might have a claim for relief based on a 2002 U.S. Supreme Court ruling that banned executions of the mentally retarded.
Waddy's IQ is borderline and he has a fourth-grade education, a psychologist has said.
The hearing before Common Pleas Judge John P. Bessey would not affect Waddy's convictions for strangling Paula Mason in 1987, but it could take him off Death Row. He has filed numerous appeals from the Mansfield Correctional Institution
The hearing will resume on Monday.
In court briefs, prosecutors argue that three mental-health exams have shown no evidence that Waddy is mentally retarded. At least 26 Death Row inmates have filed appeals based on the higher court's ruling.
A jury found that Waddy burglarized Mason's East Side apartment on July 18, 1986, bound her hands and feet, and killed the 22-year-old woman with a red jump-rope. He also was convicted of breaking into two other homes where he raped one woman and stabbed another.
Waddy terrorized the women by placing a pillowcase or sheet over their heads and beating them while he ransacked their belongings, Assistant County Prosecutor Steven L. Taylor wrote in court briefs. Waddy, who is now 55, is a former cab driver and welder.
Columbus psychologist Jeffrey Smalldon testified for the defense yesterday that evidence of "mild brain impairment" and emotional disorders were apparent in 1995, when he first evaluated Waddy. School records show Waddy once was considered "mildly retarded" and "slow," Smalldon said.
But Smalldon also testified that Waddy's IQ of 83 was above the normally accepted value for mentally retarded people, which is 70. He learned that Waddy helped raise a daughter and five nieces, kept his own apartment and once held sway over a $500-a-day drug trafficking operation.
In opposing the motion to set aside the death sentence, Taylor wrote, "Menial labor and poor academic skills are not an indication of (mental retardation) in those circumstances but rather a reflection of antisocial traits."
A Kentucky man convicted of fatally beating a 10-year-old Cincinnati boy was the first Ohio inmate saved by the U.S. Supreme Court ruling. Darryl Gumm was ruled to be mentally retarded in 2006.
Bessey told defense attorneys W. Joseph Edwards and Kort Gatterdam that he will issue a written ruling in the case