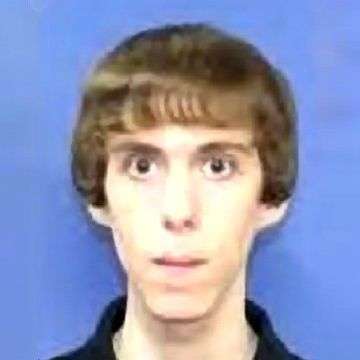 Adam Lanza was a spree killer who was responsible for the Sandy Hook school shooting in Connecticut that left twenty eight people dead with the majority being young children
According to police reports Adam Lanza would shoot and kill his mother Nancy Lanza at their home in Newtown Connecticut before making his way to Sandy Hook Elementary School
Once at the school Adam Lanza would walk into the school and immediately began going through the school killing twenty seven people and injuring two more
Adam Lanza would then shoot and kill himself before he could be taken into custody
Adam Lanza Victims
Killed:
Perpetrator's mother:

Nancy Lanza, 52 (shot at home)[26]

School personnel:

Rachel D'Avino, 29, behavior therapist[27]
Dawn Hochsprung, 47, principal
Anne Marie Murphy, 52, special education teacher[28]
Lauren Rousseau, 30, teacher
Mary Sherlach, 56, school psychologist
Victoria Leigh Soto, 27, teacher

Students:

Charlotte Bacon, 6[29]
Daniel Barden, 7
Olivia Engel, 6
Josephine Gay, 7
Dylan Hockley, 6
Madeleine Hsu, 6
Catherine Hubbard, 6
Chase Kowalski, 7
Jesse Lewis, 6
Ana Márquez-Greene, 6
James Mattioli, 6
Grace McDonnell, 7
Emilie Parker, 6
Jack Pinto, 6
Noah Pozner, 6
Caroline Previdi, 6[30]
Jessica Rekos, 6
Avielle Richman, 6
Benjamin Wheeler, 6
Allison Wyatt, 6

Perpetrator:
Wounded:
Natalie Hammond, 40, lead teacher
Deborah Pisani[31]
Adam Lanza Videos
Adam Lanza Case
Adam Lanza, the 20-year-old who convulsed America when he shot dead 20 young children and six of their adult carers at Sandy Hook elementary school in Connecticut last December, was obsessed with mass murders in the run-up to his meticulously-planned attack and kept photocopies of newspaper articles on shootings of children dating back to 1891.
A 48-page summary of the official investigation into the tragedy in Newtown on 14 December 2012 has revealed new details about Lanza's behaviour as he set in train one of the worst mass shootings in US history. The report notes that he had compiled a spreadsheet recording mass murders over the years, giving information on each event.
He had a particular fixation with the Columbine high school tragedy of April 1999, in which two students killed 12 other students and a teacher in Colorado. Lanza also kept a cutting from the New York Times on a 2008 shooting at Northern Illinois university and was in possession of a book, Amish Grace: How Forgiveness Transcended Tragedy, about a 2006 rampage in an Amish school in Nickel Mines, Pennsylvania.
The report also illuminates the lengths to which Lanza went in planning the killings. GPS routes found on a device he purchased showed that he had scouted out Sandy Hook elementary school the day before he carried out the attacks.
The new evidence of Lanza's state of mind in the lead up to the Sandy Hook killings will fuel the debate about mental-health treatment and gun-control laws in the US. Despite making it a top priority of his second term in office, President Barack Obama has struggled to persuade Congress to move forward on new legislation to tighten background checks on gun sales.
But the report makes it clear that there was no evidence Adam Lanza had received formal medical treatment for any mental-health issues he might have had. In 2005 he was given a diagnosis of Asperger's, a syndrome on the autism spectrum, and was described to investigators as "presenting with significant social impairments and extreme anxiety". But he declined to take any medication for his condition and would not engage in therapy. The report concludes: "It is important to note that it is unknown what contribution, if any, the shooter's mental health issues made to his attack … Those mental health professionals who saw him did not see anything that would have predicted his future behavior."
People affected by the terrible events of last December, as well as participants in the heated debate about gun laws in the US, have been hoping that the state attorney's report would offer clues to the shooter's motivation and prior treatment. But the report largely draws a blank on many of the most pressing questions. It finds clearly that Lanza acted alone, and as a result declares the investigation officially closed. But beyond that investigators confess to being baffled.
The report says: "The obvious question that remains is: 'Why did the shooter murder 26 people, including 20 children?' Unfortunately, that question may never be answered conclusively, despite the collection of extensive background information on the shooter through a multitude of interviews and other sources."
It goes on: "The evidence clearly shows that the shooter planned his actions, including the taking of his own life, but there is no clear indication why he did so, or why he targeted Sandy Hook elementary school."
One aspect of the report that is likely to be pored over by both sides of the gun control debate is the evidence of Adam Lanza's computer game obsessions that was discovered in his bedroom in the basement of his Newtown home. The investigation report lists 12 video games, found in the gaming area of the room, which had violent content, including popular titles such as Call of Duty and Grand Theft Auto . Others included Left for Dead, Dead Rising, Vice City and Doom.
A computer game called School Shooting, which features a character controlled by the player who enters a school and shoots students, was also found.
The report gives a chronology of the events of 14 December which underlines the scale of violence that Adam Lanza inflicted in a remarkably compressed time frame. The first 911 call was received by Newtown police department at 9.35.39am. The last gunshot, believed to be the shot with which Lanza killed himself, was heard at 9.40.03 – just four minutes and 24 seconds later. In that time he killed 20 children, aged five and six, and six of their school guardians. The report gives a sense of how he managed it: in total he was armed with 301 live rounds of ammunition, 154 of which he fired, mainly with his Bushmaster .223-caliber semi-automatic rifle.
In response to Newtown, Obama tried to have semi-automatic weapons removed from sale in the US. He was rebuffed by both chambers of Congress.
The report also highlights the tragedy of Adam Lanza's mother, Nancy, who he killed at the home he shared with her before setting off for Sandy Hook school. All the guns used in the incident – the Bushmaster, a Glock pistol which he used to kill himself, a Savage Mark II rifle with which he shot his mother in her bed, and others – were owned by Nancy Lanza.
She took her son to shooting ranges, to learn how to use guns. She had also written out a check which she intended to give her son as a Christmas present – it would allow him to buy himself a CZ 83 pistol. In another painful irony, Nancy and Adam both took gun safety courses offered by the National Rifle Association.
Nancy was concerned enough about her son's Asperger's to read on the subject – in her house investigators found copies of two books, Look Me in the Eye – My Life With Asperger's, and Born on a Blue Day – Inside the Mind of an Autistic Savant. The report says: "The mother took care of all of the shooter's needs. The mother indicated that she did not work because of her son's condition. She worried about what would happen to the shooter if anything happened to her.
"One witness indicated that Adam Lanza did not have an emotional connection to his mother. Recently, when his mother had asked him if he would feel bad if anything happened to her, he had replied, 'No.'"
The newly-released material includes photographs taken from Adam Lanza's bedroom, including some of his firearms and video games. But it does not include pictures of the victims. The law was changed in Connecticut in the wake of the massacre, to prevent such images becoming public.
The decision to release only a heavily edited summary of the police report, as opposed to the full version that is thought to run to thousands of pages, has landed the lead investigator in the Sandy Hook tragedy, state's attorney Stephen Sedensky, in controversy. Normal procedure would be for the full report to be put out first, though in this case the authorities have come under intense pressure from families of the children who died.
In a separate event in a court in New Britain, Connecticut, on Monday, Sedensky argued before a judge that the recordings of 911 calls at the time of the shootings should not be released, in order to spare the agony of bereaved parents. The Associated Press has been pressing for the 40-minutes of recordings to be released and the Connecticut freedom of information commission has agreed. The courts will make a final decision on the dispute
https://www.theguardian.com/world/2013/nov/25/sandy-hook-shooter-adam-lanza-report