Johnny Johnson Executed For Leah Smith Murder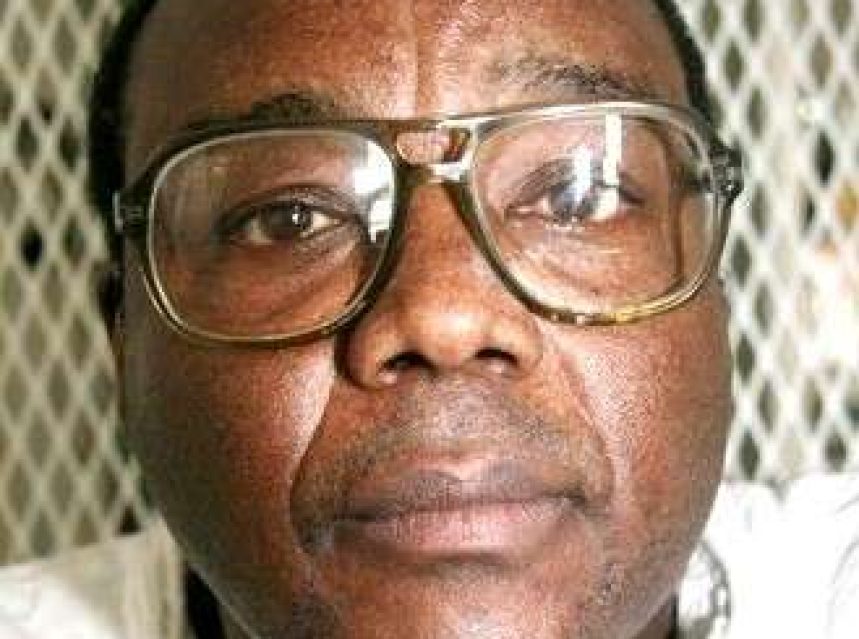 Johnny Johnson would be executed by the State of Texas for the murder of Leah Smith
According to court documents Johnny Johnson was mad that Leah Smith would not sleep with him so he would beat her to death and sexually assault her
Johnny Johnson who was a serial rapist and a convicted sex offender would confess to a number of sexual assaults and murders
Johnny Johnson would be convicted and sentenced to death
Johnny Johnson would be executed by lethal injection on February 12 2009
Johnny Johnson Photos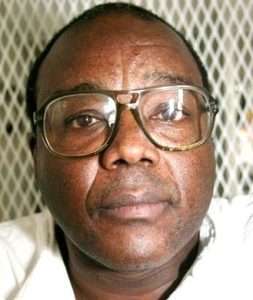 Johnny Johnson FAQ
When Was Johnny Johnson Executed
Johnny Johnson was executed on February 12 2009
Johnny Johnson Case
Multiple killer and rapist Johnny Ray Johnson went to his death bashing Texas death row and denouncing the death penalty. Johnson, 51, was executed Thursday night for the 1995 rape-slaying of a woman in Houston whose murder authorities said was among three he committed during a monthlong spree of violence some 14 years ago.
In a lengthy statement that made no mention of his crimes, he called the Polunsky Unit prison that houses the state's condemned men a "dungeon … full of isolated hearts and suppressed minds." "It is terrifying," he said. "The Polunsky dungeon is what I call the pit of hopelessness." And he called for an end to capital punishment, saying the United States is the only civilized country that uses it to "stop murder and enable justice." "See y'all in heaven," he told some friends who watched him through a window, then began singing a hymn. Eight minutes later, he was pronounced dead.
The lethal injection was the eighth this year in Texas and second this week. It was carried out less than an hour after the U.S. Supreme Court, acting on an appeal filed by his lawyers, refused to stop Johnson's punishment.
Although Johnson was sent to death row for killing 41-year-old Leah Joette Smith, court documents said her murder was one of at least five rape-slayings tied to the former truck and taxi driver who also was linked to at least eight other rapes in Houston and Austin starting in the late 1970s.
Smith was described in court filings as a cocaine addict who Johnson offered drugs in exchange for sex. After she got high on crack cocaine, however, she refused to have sex with him and they fought. Records show he raped her repeatedly after beating her head against a concrete street curb, then stomped her face. "Something in my head was just saying, 'Kill, kill, kill,'" he said in his confession.
Records also show he left his wallet behind, returned to retrieve it, raped the dying woman again before picking up his wallet and leaving with Smith's boots. Then he got a beer. A medical examiner testified at Johnson's trial that Smith died of choking on her own blood after her jawbones had been fractured.
Johnson, in a recent interview at death row, denied any involvement in her death. "I wasn't there," he told The Associated Press. "I was at work that night. I don't know what happened to her. "I'm about to get executed. You bet it's frightening." He also insisted the confession he gave to police was coerced. "They made me sign it," he said. "I told them I didn't do this."
Johnson had an extensive criminal history before he got to death row. Testimony showed he raped an 8-year-old niece in Houston, who testified against Johnson at the punishment phase of his capital murder trial. "It was her chance to get even with me," Johnson said, saying that the child's mother had a vendetta against him.
In 1983, he was convicted of sexual assault in Travis County and sentenced to five years in prison but was released on mandatory supervision less than two years later. He found work as a cab driver and confessed to raping women he would pick up, including one who fought back and for whose rape he was sentenced to another five years in prison. He was released again after 10 months. Johnson subsequently confessed to numerous other rapes.
Records show besides the Smith slaying, Johnson led Houston police to the scenes of two other rape-murders and what he said was another killing authorities were unable to confirm because they had no body. "He thought like he killed another woman," Bill Hawkins, the Harris County district attorney who prosecuted Johnson for capital murder, recalled. "But we didn't find another victim. She may have been injured severely but I don't think he killed her."
At the time of his arrest, Johnson was working as a heavy equipment operator and would be hired out of daily labor pool sites in Houston. Investigators determined the slaying victims were found near labor pool locations. Prison records show he was arrested at least 20 times.
Scheduled for execution after Johnson is Willie Pondexter, 34, set to die March 3 for the 1993 shooting death of an 85-year-old woman, Martha Lennox, during a burglary at her home in Clarksville, about 60 miles west of Texarkana. He's the first of four prisoners set to die in Texas in March
http://www.chron.com/disp/story.mpl/ap/tx/6261659.html