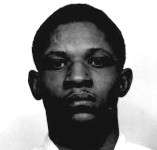 Terry Washington was executed by the State of Texas for the murder of Beatrice Huling
According to court documents Terry Washington and the victim Beatrice Huling were working a late shift at a restaurant when Washington would tie up Beatrice Huling and murder her before robbing the restaurant
Terry Washington was arrested, convicted and sentenced to death
Terry Washington would be executed by lethal injection on May 6 1997
Tests determined that Washington had the mental capacity of a six year old child and was born with fetal alcohol syndrome
Terry Washington Photos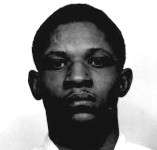 Terry Washington Case
A retarded man who fatally stabbed and disemboweled a restaurant manager during a robbery was executed by injection today.
Terry Washington, 33, was convicted in the January 1987 murder of Beatrice Huling, 29, a mother of two who was tied up with apron strings and tortured with shallow knife wounds before being killed.
His attorneys argued that he did not deserve death because of retardation.
"He's like a child in that he doesn't seem to understand that this is it, his life will be over," lawyer Dina Hellerstein said. "He maintains his innocence and always has."
She said the jury that sentenced Washington did not know about his mental impairments.
Prosecutors, however, described Washington as only borderline or mildly retarded. They pointed out that he was able to hold a job and plan the crime
Washington worked as a dishwasher at the restaurant where Huling was the night manager. Her body was found in the restaurant kitchen, and $628 was missing. Washington, who dropped out of school after the ninth-grade, was arrested a month later.
The victim's family did not witness the execution, and Washington had asked that no one in his family watch him die, his lawyer said. Washington gave no final statement.
https://www.washingtonpost.com/archive/politics/1997/05/07/texas-executes-man-who-killed-restaurant-manager-in-robbery/6c80cb26-e413-4680-9b21-a6398021a9c3/