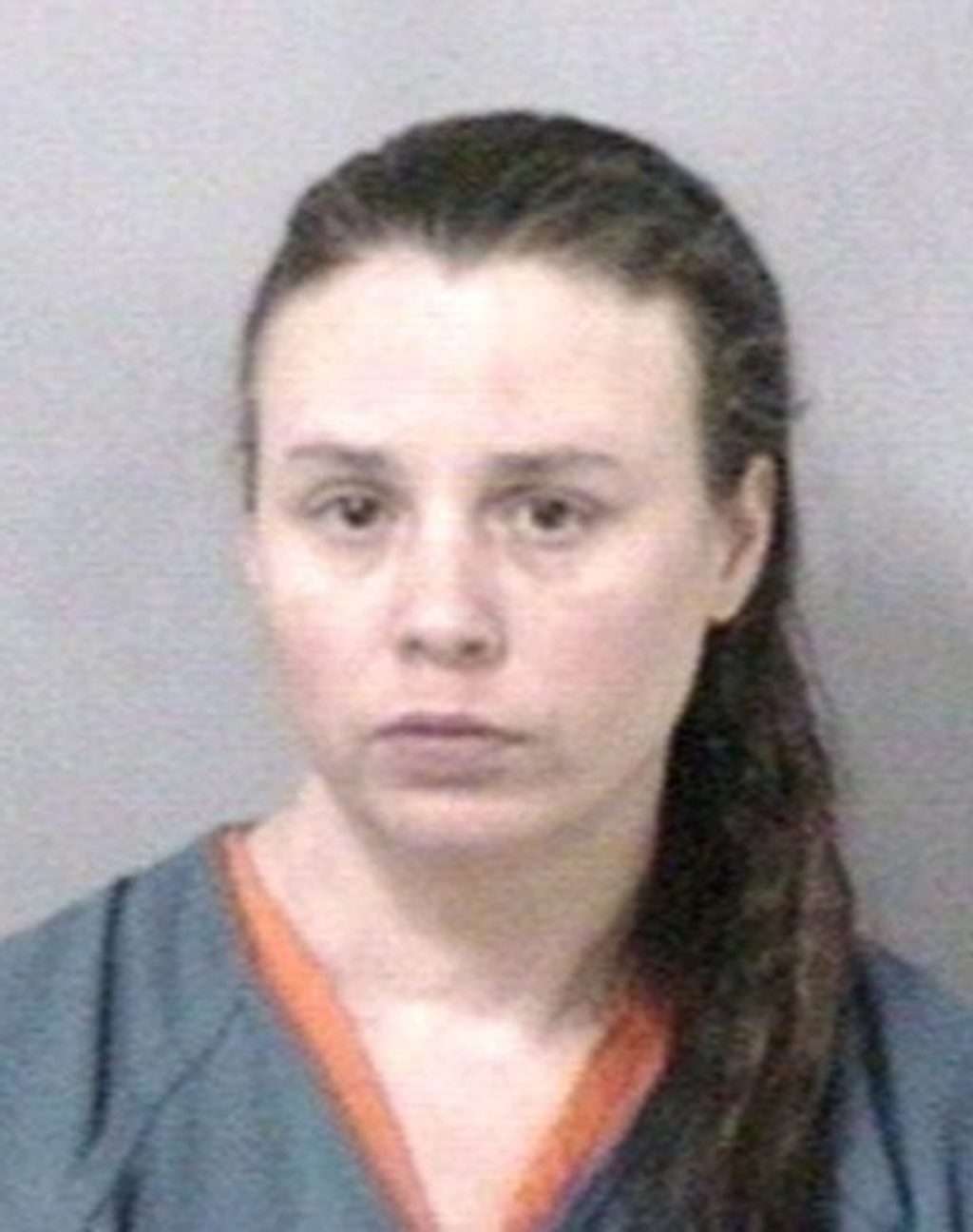 Angela McAnulty was sentenced to death by the State of Oregon for the murder of her daughter Jeanette Maples
According to court documents Angela McAnulty would call 911 to say that her fifteen year old daughter Jeanette Maples was not breathing. When ambulance attendants would show up they would find Jeanette Maples in horrific shape and the teen was not breathing. Ambulance attendants would ask repeatedly how old Jeanette Maples was as she severely malnourished and very small for a teen her age. Jeanette Maples would be pronounced dead a the hospital.
After an autopsy was conducted it was determined that Jeanette Maples had a ton of injuries both new and old and it was evident she had been abused for years. Angela McAnulty would be arrested and charged with her murder
Angela McAnulty would plead guilty to murder and was sentenced to death. However years later her sentence would be commuted to life in prison without parole
Angela McAnulty Now

| | |
| --- | --- |
| Offender Name: | Mcanulty, Angela Darlene |
| | | | | | | | |
| --- | --- | --- | --- | --- | --- | --- | --- |
| Age: | 55 | | DOB: | 10/1968 | | Location: | Coffee Creek Correctional Facility |
| Gender: | Female | | Race: | White | | Status: | AIC |
| Height: | 5′ 03" | | Hair: | Brown | | Institution Admission Date: | 02/25/2011 |
| Weight: | 178 lbs | | Eyes: | Brown | | Earliest Release Date: | No Parole |
Angela McAnulty Videos
Angela McAnulty Case
The only woman on Oregon's death row has been re-sentenced to life in prison without the possibility of parole.
Angela McAnulty pleaded guilty to the 2009 murder of her daughter Jeanette Maples in Eugene. The 15-year-old girl had been tortured, neglected and starved by her mother.
McAnulty was sentenced to death by a Lane County Circuit Court Jury in 2011. The Oregon Court of Appeals affirmed her conviction in 2014.
However, McAnulty was appointed three additional attorneys to review her case to determine whether her original lawyers adequately represented her. The new attorneys filed a petition for Post-Conviction relief in Washington County circuit Court.
Judge J. Burdette Pratt ruled McAnulty's attorney's failed:
"(1) in advising her to plead guilty to the charge of Aggravated Murder without any concessions in return from the state, (2) in failing to adequately prepare for and present evidence on the question of future dangerousness during the penalty phase, and (3) in failing to conduct an adequate investigation and present evidence regarding Petitioner's mental health and psychological trauma during the penalty phase. Judge Pratt rejected fifteen other claims for relief." According to a press release from Lane County District Attorney Patty Perlow.
At a hearing last week, Angela McAnulty, now 51, appeared by video from Coffee Creek Correctional Facility. Jeanette Maple's now-adult sister was also at the hearing. Under the settlement agreement ratified by Judge Pratt, McAnulty will remain in prison without possibility of parole.
Jeanette Maple's stepfather, Roger McAnulty, pleaded guilty to murder by abuse in 2011. He was sentenced to life imprisonment without possiblity of parole before 25 years in prison. Perlow said he did not appeal the sentence. Jeanette Maple's sister was 11 at the time of her death. She also had a 5-year-old brother. They were taken into DHS child custody after Maple's death.
https://www.klcc.org/crime-law-justice/2020-08-03/angela-mcanultys-death-sentence-changed-to-life-in-prison