Dawud Spaulding was sentenced to death by the State of Ohio for a double murder
According to court documents Dawud Spaulding would murder his ex girlfriend and another man: Ernest "Ernie" Thomas and Erica Singleton
Dawud Spaulding also participated in a shooting that left a victim paralyzed
Dawud Spaulding would be arrested, convicted and sentenced to death
Dawud Spaulding Photos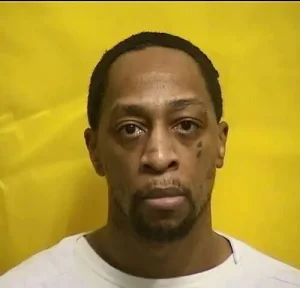 Dawud Spaulding Now
Number
A634998
DOB
04/17/1982
Gender
Male
Race
Black
Admission Date
02/19/2013
Institution
Chillicothe Correctional Institution
Status
INCARCERATED
Dawud Spaulding Case
The Ohio Supreme Court has upheld the death sentence of a man convicted of killing the mother of his two children and her boyfriend.
The court ruled 6-1 Thursday to reject arguments raised by attorneys for Dawud Spaulding of Akron.
He was sentenced to die for killing 28-year-old Erika Singleton and 31-year-old Ernest Thomas outside her Akron home in December 2011. Court records show Singleton had a protective order against Spaulding at the time. Prosecutors said Spaulding had stalked and terrorized Singleton before killing her.
Singleton also was convicted in a related shooting hours earlier that left Thomas' nephew paralyzed.
Spaulding's appeal argued he should have had separate trials for the slayings and for shooting the nephew
A dissent by Justice William O'Neill said Spaulding deserved new separate trials
https://www.morningjournal.com/news/ohio/ohio-supreme-court-upholds-death-sentence-of-akron-man/article_82c19c3c-a7da-5358-b432-9922b9a0b91e.html