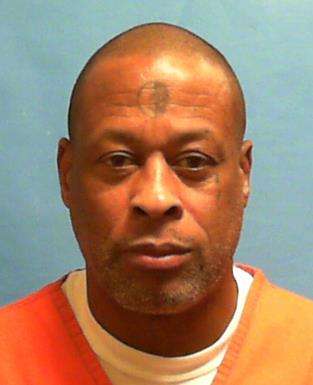 Rodney Newberry was sentenced to death by the State of Florida for the murder of Terrese Stevens
According to court documents Rodney Newberry would shoot and kill Terrese Stevens during a robbery outside of a nightclub. Newberry would also shoot and injure two police officers
Rodney Newberry would be arrested, convicted and sentenced to death
Rodney Newberry Photos
Rodney Newberry Now
| | |
| --- | --- |
| DC Number: | 120774 |
| Name: | NEWBERRY, RODNEY R |
| Race: | BLACK |
| Sex: | MALE |
| Birth Date: | 09/22/1969 |
| Initial Receipt Date: | 07/28/2011 |
| Current Facility: | UNION C.I. |
| Current Custody: | MAXIMUM |
| Current Release Date: | DEATH SENTENCE |
Rodney Newberry Case
A convicted killer who was ordered resentenced in a 2009 robbery and fatal shooting outside a Jacksonville nightclub will be returning to Death Row.
When Rodney Newberry, 48, was convicted of killing Terrese Stevens, the jury voted 8-4 for the death penalty. However, the Florida Supreme Court has overturned all recent death sentences that do not comply with a new state law requiring a unanimous jury recommendation of death.
On Monday, a jury that reheard the case against Newberry voted 12-0 to sentence him to death. He will return to court in May for a sentencing hearing.
Newberry is also serving another life sentence for the attempted murder of two Jacksonville police officers, who he shot in 2010. That incident happened before Newberry was arrested in the 2009 murder.
https://www.news4jax.com/news/2018/03/13/duval-county-jury-sentences-convicted-killer-to-death/