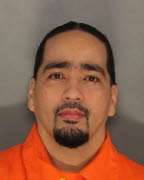 William Rivera was sentenced to death by the State of Pennsylvania for the murder of Kumok Kang
According to court documents William Rivera watched Kumok Kang leave his jewelry store and would get into his car. Rivera would follow the vehicle and when it stopped he would carjack the victim who he would murder
William Rivera would be arrested, convicted and sentenced to death
William Rivera Photos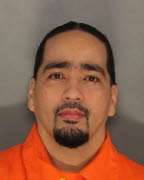 William Rivera Now
Parole Number: 156BS
Age: 47
Date of Birth: 05/14/1976
Race/Ethnicity: WHITE
Height: 5′ 05″
Gender: MALE
Citizenship: USA
Complexion: LIGHT
Current Location: PHOENIX
Permanent Location: PHOENIX
Committing County: PHILADELPHIA
William Rivera Case
Here, the record establishes that on the evening of September 25, 1995, Mr. and Mrs. Kumok Kang closed their jewelry store located on North Front Street in Philadelphia.   The Kangs exited the store and crossed the street to their parked station wagon.   Mrs. Kang was carrying her pocketbook, a small paper bag containing a makeup kit, and an icebox that she used to carry her lunch.   Mr. Kang was carrying a manila envelope containing an x-ray.   William Rivera and his two accomplices, Robert Ortiz-Bonilla and Luis Centeno, observed the Kangs as they approached the station wagon.   Believing that the Kangs were transporting money in the manila envelope, the three men decided to rob the couple.
The Kangs traveled their usual route home, down Front Street towards Rising Sun Avenue.   Mr. Kang was driving the car, while Mrs. Kang sat on the passenger side.   Mr. Kang stopped at a red light at the intersection of Front Street and Rising Sun Avenue.   Suddenly, Mrs. Kang heard shattering glass and the sound of a man's voice screaming at her husband to exit the car.   Mrs. Kang observed a gun poking through the shattered glass, aiming straight at her husband's chest
Mrs. Kang then heard two shots fired.   After being dragged out to the front of the car, Mr. Kang was shot two more times.   Eyewitnesses later identified William Rivera as the shooter.   Appellant then entered the driver's side of the station wagon, while one accomplice, later identified as co-defendant Robert Ortiz-Bonilla, opened the passenger side door and yelled at Mrs. Kang to exit the car.   While the station wagon was in motion, Mrs. Kang exited the car and Ortiz-Bonilla grabbed her pocketbook and then jumped into the moving vehicle.   The vehicle then headed north on Rising Sun Avenue.   Later that evening, Mr. Kang was pronounced dead at Einstein Hospital.   He suffered four gunshot wounds in total, one to his hand and three to the chest.
William Rivera and Ortiz-Bonilla abandoned the station wagon in the Hill Creek Housing Projects and divided the $40 found in Mrs. Kang's pocketbook.   The two men split up and met later that evening at the home of Doris Santos, Ortiz-Bonilla's girlfriend at the time.   The two men entered the house and requested that she turn on the news.   The evening news covered the shooting, showing a picture of the station wagon and also reporting that Mr. Kang had died of the gunshot wounds.   After watching the news report, Appellant stated "that's what we did."   N.T., 1/30/98, at 67
The police eventually questioned William Rivera about the shooting.   On August 10, 1996, Appellant waived his constitutional rights and gave a statement to the police.   In that statement, Appellant admitted taking part in the robbery and that he was the shooter that evening.   Appellant insisted, however, that the gun accidentally fired while he was struggling with Mr. Kang
Several eyewitnesses testified at trial.   Derek Chapman testified that on the night in question he was with his fiancée, Lissa Woods, when he observed two men on the northbound side of Rising Sun Avenue running towards a station wagon.   Mr. Chapman heard two gunshots and then witnessed the victim, Mr. Kang, struggling with the shooter as the shooter dragged him out of the car.   After Mr. Kang put his hands up in the air, Mr. Chapman heard another two shots fired.   Mr. Chapman then saw a different man, later identified as Ortiz-Bonilla, pull a woman from the passenger side of the same car, and then drive off in the victims' car with the shooter.   Lissa Woods, who had previously identified Appellant as the shooter from a photo array, also testified at trial about the events surrounding the shooting.5
This evidence was clearly sufficient to support Appellant's conviction for first-degree murder.   Although Appellant claims that the shooting was an accident, the evidence clearly shows that the killing was committed with deliberation and with the specific intent to kill.   The medical examiner testified that the victim had four bullet wounds:  one to the right hand and three to the upper body.   Police Officer John Cannon, a firearms expert, testified that in order for the gun to be fired, the trigger had to be pulled each time.   N.T., 1/30/98, at 47.   This evidence is more than sufficient to find that Appellant acted with deliberation and with a specific intent to kill.   See Jones, 542 Pa. at 484, 668 A.2d at 500 (use of a deadly weapon on a vital part of the body is sufficient to establish the specific intent to kill)