Carl Lindsey was sentenced to death by the State of Ohio for the murder of Donald Hoop
According to court documents Carl Lindsey would wait for Donald Hoop to step out of his car and when he did he would be fatally shot and robbed. What looked like a simple robbery changed when police learned that Donald Hoop's wife asked Lindsey to kill him
Carl Lindsey would be arrested, convicted and sentenced to death
Carl Lindsey Photos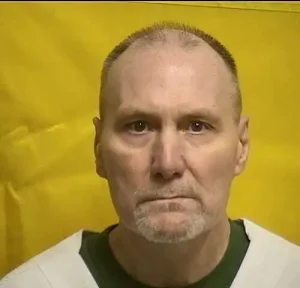 Carl Lindsey Now
Number
A350106
DOB
08/21/1962
Gender
Male
Race
White
Admission Date
09/17/1997
Institution
Chillicothe Correctional Institution
Status
INCARCERATED
Carl Lindsey Case
In the early morning hours of February 10, 1997, appellant, Carl Lindsey, was at Slammers Bar near Mt. Orab along with Kathy Kerr, Kenny Swinford, A.J. Cox, and Joy Hoop, one of the bar owners. According to the testimony at trial, Joy had wanted her husband, Donald Ray "Whitey" Hoop, dead, and that night appellant told her "he would do him in." Joy then handed a small gun to appellant, and appellant left the bar. Kathy Kerr also decided to leave the bar at that point, but heard a banging noise. As she left she saw Whitey lying on the ground, covered with blood, and appellant standing by the door. According to investigators, Whitey had been shot once in the face while seated inside his vehicle. He apparently then left his vehicle and remained in the parking lot where he was shot again in the forehead. Upon seeing Whitey on the ground, Kerr immediately left for her home, which was only a few hundred feet away. Appellant followed her in his pickup truck, and she allowed him into her trailer to take a shower.
At approximately the same time that these events were occurring, Brown County Deputy Sheriff Buddy Moore was on patrol and passed Slammers Bar. He noticed and was suspicious of a pickup truck in the parking lot and followed it from the bar south to the Kerr residence. A couple minutes later, he received a police dispatch that a shooting had been reported at Slammers and headed back toward the bar. On the way, Moore noticed a car pass him at a high speed going south. When he arrived at Slammers, he found Whitey Hoop's body lying in the parking lot. When backup arrived, Moore instructed a state trooper to go to Kerr's trailer, look for the pickup, and make sure that no one left the premises. Moore also left for Kerr's trailer.
When Moore arrived at the Kerr residence, he found appellant in the bathroom, soaking his clothes in a tub full of red-tinted water. He also found a box of .22 caliber ammunition on the sink. At that point, Moore took appellant into custody. Upon a search of the premises, police seized from the Kerr trailer appellant's wallet, the ammunition, the clothing in the tub, and a .22 caliber Jennings semiautomatic pistol, which they discovered behind the bathroom door. They also found and seized Whitey's wallet, which was in a wastebasket in the bathroom. When discovered, Whitey's wallet was empty, although an acquaintance of Whitey's testified that Whitey habitually carried about $1,000 with him. Police also found $1,257 in appellant's wallet, although he had been laid off in late December 1996.
The crime laboratory tested the bloodstains on the items seized by police and found the stains on appellant's jacket, jeans, boot, truck console, steering-wheel cover, driver's seat, driver's-side door, and door handle all to be consistent with Whitey's blood. One of the stains on the Jennings .22 pistol was also consistent with Whitey's blood.
Appellant was indicted on two counts of aggravated murder, one under R.C. 2903.01(A) (prior calculation and design) and one under R.C. 2903.01(B) (felony-murder), each count carrying a death specification for felony-murder (R.C. 2929.04[A][7]) and the first count also carrying a specification for murder for hire (R.C. 2929.03[A][2]). He was also indicted on one theft count and two aggravated robbery counts. At the close of the evidence, the trial court granted appellant's Crim.R. 29 motion for judgment of acquittal on the murder-for-hire specification. A jury then found appellant guilty on all counts and all remaining specifications and, after a penalty hearing, recommended death. The trial judge merged the two aggravated murder counts and imposed the death sentence.
https://casetext.com/case/state-v-lindsey-60