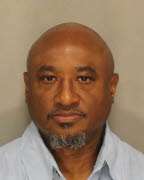 Michael Pruitt was sentenced to death by the State of Pennsylvania for the murder of Greta Gougler
According to court documents Michael Pruitt would break into the home of Greta Gougler who would be sexually assaulted and murdered
Michael Pruitt would be arrested, convicted and sentenced to death
Michael Pruitt Photos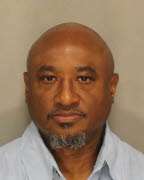 Michael Pruitt Now
Parole Number: 2731S
Age: 59
Date of Birth: 04/12/1964
Race/Ethnicity: BLACK
Height: 5′ 07″
Gender: MALE
Citizenship: USA
Complexion: MEDIUM
Current Location: PHOENIX
Permanent Location: PHOENIX
Committing County: BERKS
Michael Pruitt Case
A man convicted more than a decade ago for the brutal killing of a Sunday school teacher in Reading has again been spared his punishment.
Michael Pruitt was set to be executed on December, but a federal judge has issued a stay, postponing the penalty from being carried out
Pruitt, now 53, was convicted in 2005 of killing Greta Gougler three years earlier. The 69-year-old Sunday school teacher was robbed, raped, and strangled inside her home on North Ninth Street.
Gary Gougler, the victim's nephew, said he's angered by the fact that his aunt's killer continues to sit in prison because of a moratorium on the death penalty signed by Gov. Tom Wolf in 2015.
The U.S. District Court for the Eastern District of Pennsylvania also granted Pruitt a stay of execution.
"Everybody loved her, and our family gotta go through this stuff," Gary told 69 News.
Pruitt, who has been on death row since 2005, was previously scheduled to die in 2009, but that execution was also stayed by the court.
"I just want him gone. Then, he can go to the other side, where he can face the maker. He can face God. He'll get punished for what he did," Gary said
Gary is angry at Wolf. He said the governor is standing in the way of his family's peace of mind.
"All these years, putting a family through [this]. Now, my aunts are in their 80s. They don't have no more fight left. It's up to me and my daughters," added Gary.
https://www.wfmz.com/news/area/berks/victims-family-upset-that-killers-execution-postponed/article_635333f5-40d0-5fdd-a5cf-825044c0d374.html