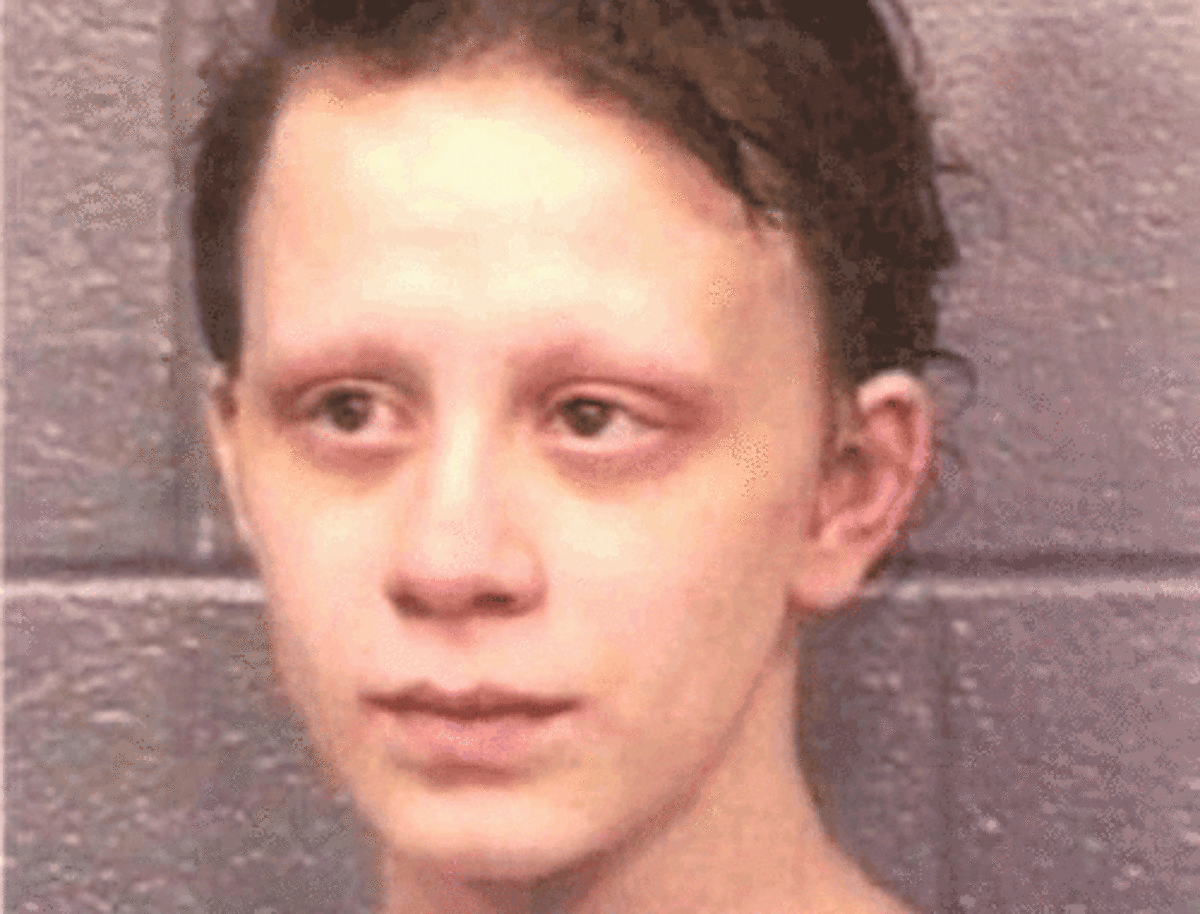 Christine Paolilla was a seventeen year old teen killer from Texas who with her boyfriend Christopher Snider would murder four high school students
According to court documents Christine Paolilla and Christopher Snider would go to the home of Tiffany Rowell in Clear Lake City with the plan to steal drugs from the home. However when they arrived at the home Tiffany Rowell had company over Rachael Koloroutis, Marcus Precella and Adelbert Sanchez
The plan to steal drugs went out the window as Christopher Snider was involved in an argument with Marcus Precella and the shooting began. Christine Paolilla would smash the skull of Rachael Koloroutis as she attempted to escape
Following the murders the police had very little to go on in terms of evidence and soon the case went cold
Christine Paolilla and Christopher Snider relationship would end shortly after. Snider would be sent to jail for a car theft and Paolilla would enter drug rehab where she began a relationship with another man. Three years after the murders police received a phone call saying that Christine and Christopher were involved in the murders
Christine Paolilla and her boyfriend had been in hiding for months living in motel rooms and using drugs. She would be arrested in July 2026. When Christopher Snider learned that he was wanted for the murders he would take his own life with an overdose of prescription pain pills
Christine Paolilla attempted to blame the murders on Christopher Snider but eventually she would be found guilty and sentenced to life in prison with no shot at parole for forty years
Christine Paolilla Now
SID Number:    07188577

TDCJ Number:    01529580

Name:    PAOLILLA,CHRISTINE MARIE

Race:    W

Gender:    F

Age:    37

Maximum Sentence Date:    LIFE SENTENCE       

Current Facility:    CHRISTINA MELTON CRAIN UNIT

Projected Release Date:    LIFE SENTENCE

Parole Eligibility Date:    2046-07-22
Christine Paolilla Case
Although Christine Paolilla claimed her former boyfriend fired fatal gunshots at four young people five years ago, the former Clear Lake High School student was convicted of capital murder and sentenced to life in prison on Monday.
Paolilla, 22, was found guilty by a Harris County jury in connection with the deaths of her friends, Rachael Koloroutis and Tiffany Rowell, both 18; and in the killings of Rowell's boyfriend, Marcus Precella, 19; and his cousin, Adelbert Sanchez, 21.
Christine Paolilla received an automatic life sentence because she was 17 at the time of the killings. The U.S. Supreme Court has ruled that it is unconstitutional to execute murderers who were juveniles when they committed their crimes.
Paolilla cried as a bailiff led her from the courtroom after state District Judge Mark Kent Ellis sentenced her. She must serve 40 years before she is eligible for parole, prosecutors said.
After more than five years, the families of the four young victims said the guilty verdict would allow them to move forward with their own lives.
"I feel justice was served," said George Koloroutis, Rachael's father, outside the courtroom after the verdict was read. "It's a good first step toward closure."
Paolilla's attorney, Mike DeGeurin, said the case will be appealed.
In closing arguments Monday, DeGeurin suggested to jurors that Paolilla's former boyfriend, Christopher Lee Snider, was solely responsible for the shootings. Snider later killed himself in 2006.
"She's upset," he said of his client. "She totally understands the grief of the families, her friends, the ones who were killed. She only wishes they could understand that she didn't want any of that to happen. But she understands their grief."
The four victims were found dead July 18, 2003, in a Clear Lake-area home. Prosecution witnesses have said the killings appeared to have been drug-related.
Snider and Paolilla had gone to the house together, and he killed the four while Paolilla hid, DeGeurin said. Earlier in the trial, jurors saw Paolilla's videotaped statement, in which she told police that Snider was responsible
She said she had accompanied him to the house to buy drugs and that the shootings took place after they returned later.
DeGeurin told jurors in his opening statement that Snider duped Precella out of drugs and then took Paolilla back to the house to show that he wasn't scared of him.
Paolilla told police that she did not know Snider had intended to shoot the four. She said that she was scared and was crouched behind a pillar when she heard gunshots.
Snider opened fire with a 9mm semiautomatic pistol with 16 bullets after they arrived. Then he jammed a .38-caliber revolver against Paolilla's stomach to try to make her help, DeGeurin said
Paolilla, who also had a gun, said Snider forced her into the living area and held her hand on the gun handle as it fired.
Prosecutor Rob Freyer told jurors that Snider alone was not to blame for the killings
"What a tired and pathetic tactic," he said. He said Paolilla was just as responsible.
"Could this horrible event have happened without her?" he asked jurors in his closing argument. "Of course not.
Paolilla's stepfather, Thomas Dick, blamed Snider.
"I'm very sorry for these families and their loss," Dick said when the court adjourned after the verdict was announced. "The guy who did this is dead. He was very, very bad. He was a predator. My daughter is paying for someone else's sins. My daughter doesn't deserve this. My daughter was a victim, too."
Juror Cliff Sheets said he was among four panelists who had initially voted for acquittal, but who all eventually changed their minds. He said questions he had about the case were answered during their discussions.
"There was a lot of contradiction in her stories, in the three interviews she gave (to police)," he said
Dr. George Glass, a psychiatrist testifying for the defense, said that Paolilla was a heroin addict at the time she gave her statement to police, and she would have told investigators anything as long as she thought it would help her get drugs to relieve the painful withdrawal from the narcotic.
https://www.chron.com/neighborhood/baytown-news/article/Paolilla-gets-life-in-4-Clear-Lake-slayings-1675610.php