Harry Phillips was sentenced to death by the State of Florida for the murder of Bjorn Thomas Svenson
According to court documents Harry Phillips would murder parole officer Bjorn Thomas Svenson. Phillips had been warned previously to not have contact with Bjorn Thomas Svenson unless on an official visit
Harry Phillips would be arrested, convicted and sentenced to death
Harry Phillips Photos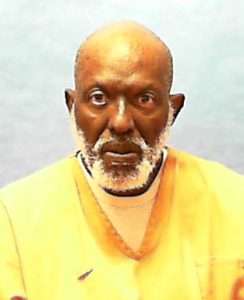 Harry Phillips Now
| | |
| --- | --- |
| DC Number: | 008035 |
| Name: | PHILLIPS, HARRY F |
| Race: | BLACK |
| Sex: | MALE |
| Birth Date: | 04/21/1945 |
| Initial Receipt Date: | 04/30/1974 |
| Current Facility: | UNION C.I. |
| Current Custody: | MAXIMUM |
| Current Release Date: | DEATH SENTENCE |
Harry Phillips Case
During the evening of August 31, 1982, several rounds of gunfire were heard in the vicinity of the Parole and Probation building in Miami. The body of parole supervisor Bjorn Svenson was found in the parking lot, the victim of multiple gunshot wounds. Forensic evidence demonstrated that Svenson was shot twice in the chest and fled a short distance before being killed by repeated shots in the head and back. Svenson was the supervisor of several probation officers who were in charge of Phillips' parole.
For two years prior to the murder, Svenson and Phillips had encounters regarding Phillips' unauthorized contact with a probation officer, with Phillips being advised to stay away from probation officers and the parole building unless making an authorized visit. After one such incident, Phillips' parole was revoked and he was returned to prison for approximately twenty months.
On August 24, 1982, several rounds of gunfire were shot through the front window of a home occupied by the two probation officers who had testified against Phillips. Following Svenson's murder, Phillips was incarcerated for parole violations. Several inmates testified that Phillips told them that he had killed a parole officer.
Phillips was re-sentenced to death in Miami-Dade County on April 20, 1994.