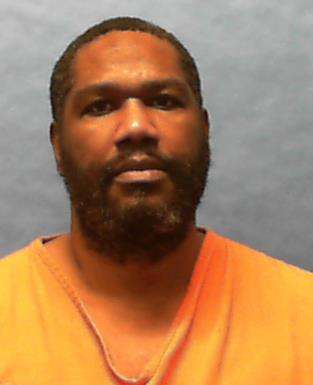 Lenard Philmore and Anthony Spann were sentenced to death by the State of Florida for the murder of Kazue Perron
According to court documents Lenard Philmore and Anthony Spann would carjack Kazue Perron and would rob and murder the woman
Lenard Philmore and Anthony Spann would be arrested, convicted and sentenced to death
Lenard Philmore Photos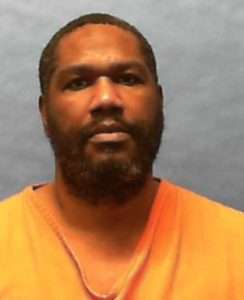 Lenard Philmore Now
| | |
| --- | --- |
| DC Number: | 314648 |
| Name: | PHILMORE, LENARD J |
| Race: | BLACK |
| Sex: | MALE |
| Birth Date: | 10/25/1976 |
| Initial Receipt Date: | 08/21/2000 |
| Current Facility: | UNION C.I. |
| Current Custody: | MAXIMUM |
| Current Release Date: | DEATH SENTENCE |
Anthony Spann Photos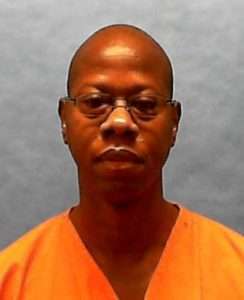 Anthony Spann Now
| | |
| --- | --- |
| DC Number: | 347463 |
| Name: | SPANN, ANTHONY A |
| Race: | BLACK |
| Sex: | MALE |
| Birth Date: | 02/12/1974 |
| Initial Receipt Date: | 07/13/2000 |
| Current Facility: | UNION C.I. |
| Current Custody: | MAXIMUM |
| Current Release Date: | DEATH SENTENCE |
Lenard Philmore Case
Clad in a red high security prison uniform, Leonard Philmore, convicted of the 1997 murder of a West Palm Beach woman, told Circuit Judge Burton Conner he wants to clear Anthony Spann, who was also convicted of the murder.
Philmore, who said he had experienced a religious conversion on Florida's Death Row, said he is changing his story now "because you can't let a person go down for something he didn't do."
Spann, also dressed in a red uniform, sat quietly beside his attorney, Baya Harrison of Monticello, as Philmore tried to change his testimony about the murder.
At the conclusion of five hours of hearing, Conner gave the court reporter a month to transcribe all the proceedings in the matter, and the attorneys an additional three weeks to prepare written arguments and their summations of the evidence presented. He will then issue a ruling later in the year.
Philmore and Spann were convicted of the carjacking and murder of Kazue Perron, 44, of West Palm Beach on Nov. 14, 1997.
This is Spann's second attempt to avoid the death penalty, The Florida Supreme Court has already rejected his contention his attorney in the first trial did an inadequate job.
Chief Assistant State Attorney Thomas Bakkedahl, who with State Attorney Bruce Colton prosecuted Philmore and Spann, was called as a witness Tuesday. He testified about time lines he said proved how and by whom the robberies and murder were committed, which formed the basis of his prosecution efforts.
Harrison asked Bakkedahl's opinion of the proceedings, and the prosecutor said: "I think these men are part of an elite fraternity of Death Row inmates who sit up there and game the system. It works: Philmore gets a trip to Martin County out of Death Row, and death sentences get delayed by this process."
Harrison challenged him to give the name of the "elite fraternity," and Bakkedahl replied: "I don't know. I don't think they have applied to the Department of Corrections for a charter. It's just my opinion."
Evidence presented at the original trial and again on Tuesday showed the pair followed Perron's Lexus to her home, there they carjacked the Lexus and drove her into western Martin County, where Philmore shot her with a pistol the pair had taken in a pawn shop robbery. They dumped her body, then robbed the First Bank of Indiantown.
Martin County Sheriff's Office deputies captured them after a chase on Interstate 95. They were both convicted of the crime, although Philmore was identified as the one who shot and killed Perron.
http://archive.tcpalm.com/news/death-row-inmate-changes-story-in-kidnapping-slaying-of-woman-in-western-martin-county-ep-397466793-347341971.html