Ricky Smyrnes and Melvin Knight would be sentenced to death by the State of Pennsylvania for the murder of Jennifer Daugherty
According to court documents Ricky Smyrnes and Melvin Knight along with four other accomplices would keep Jennifer Daugherty hostage for several days where she was tortured and eventually murdered
Ricky Smyrnes and Melvin Knight would be arrested, convicted and sentenced to death
Melvin Knight Photos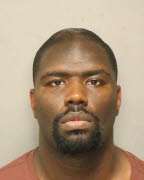 Melvin Knight Now
Parole Number: KR9608
Age: 33
Date of Birth: 10/27/1989
Race/Ethnicity: BLACK
Height: 0′ 00″
Gender: MALE
Citizenship: USA
Complexion:
Current Location: PHOENIX
Permanent Location: PHOENIX
Committing County: WESTMORELAND
Ricky Smyrnes Photos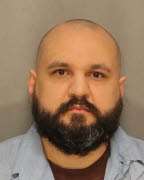 Ricky Smyrnes Now
Parole Number: 527IC
Age: 37
Date of Birth: 03/06/1986
Race/Ethnicity: WHITE
Height: 5′ 09″
Gender: MALE
Citizenship: USA
Complexion: FAIR
Current Location: PHOENIX
Permanent Location: PHOENIX
Committing County: WESTMORELAND
Melvin Knight More News
Pennsylvania's Supreme Court this week upheld the death sentence imposed against the man convicted in the 2010 torture slaying of a mentally disabled woman in Greensburg.
Justices unanimously rejected the appeal from Melvin Knight of Swissvale, who claimed a Westmoreland County jury improperly sentenced him to death by lethal injection and that errors made by Common Pleas Court Judge Rita Hathaway warranted the penalty be overturned.
Knight, 32, was one of six Greensburg roommates who were convicted in connection the torture and murder of 30-year-old Jennifer Daugherty. The Mt. Pleasant woman was held captive for more than two days in their apartment, where police said she was beaten, tortured and stabbed to death. Her body was tied with Christmas lights and garland, stuffed into a trash bin and discarded under a truck in a snow-covered parking lot.
Prosecutors at trial said Knight raped and stabbed Daugherty.
Supreme Court justices rejected each aspect of Knight's appeal, including claims that jurors acted with passion and prejudice and arbitrarily imposed the death penalty.
"Following our thorough review of the record in this case, we conclude that appellant's sentence of death was not the product of passion, prejudice or any other arbitrary factor, but rather was fully supported by the evidence that (Knight) and his co-defendants held the intellectually disabled victim against her will for several days, during which time they continuously subjected her to myriad forms of physical and emotional torture, eventually stabbing her in the chest, slicing her throat (and) strangling her," according to the decision written by Justice Debra Todd.
Knight originally pleaded guilty to counts of first-degree murder, second-degree murder, conspiracy and kidnapping. Following a penalty phase trial in 2012, Knight was condemned to death. The Supreme Court vacated that sentence following an appeal in 2016, ruling that Hathaway failed to direct jurors to determine Knight's lack of significant criminal history as a mitigating factor against a death penalty. He was retried in 2018.
In addition to Knight, a jury imposed the death penalty against roommate Ricky Smyrnes, 34, formerly of Irwin. His death sentence was upheld by the Supreme Court. In 2017, Hathaway stayed Smyrnes' execution to allow his new lawyer to file another appeal, which is pending.
Another defendant was found guilty at trial, and three others pleaded guilty. All remain in prison.
https://triblive.com/local/westmoreland/death-penalty-upheld-in-greensburg-torture-murder/