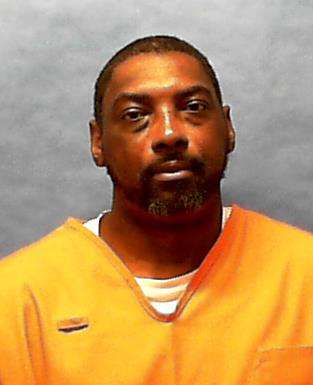 Tavares Wright was sentenced to death by the State of Florida for a double murder
According to court documents Tavares Wright would carjack a vehicle killing the two men inside: James Felker, 18, and David Lee Green. 21.
Tavares Wright would be arrested, convicted and sentenced to death
Tavares Wright Photos
Tavares Wright Now
| | |
| --- | --- |
| DC Number: | H10118 |
| Name: | WRIGHT, TAVARES J |
| Race: | BLACK |
| Sex: | MALE |
| Birth Date: | 02/07/1981 |
| Initial Receipt Date: | 06/14/2002 |
| Current Facility: | UNION C.I. |
| Current Custody: | MAXIMUM |
| Current Release Date: | DEATH SENTENCE |
Tavares Wright Case
While condemned murderer Tavares Wright does have diminished mental ability, it doesn't rise to the level of a defense for the two murders he and a co-defendant committed in 2000, the Florida Supreme Court ruled Thursday.
The state's high court also rejected Wright's appeal that his lawyers erred in their representation of his case.
Wright's lawyers had presented both arguments in their quest for a new trial.
Finally, the court also determined that Wright, 36, isn't entitled to appeal his death sentence under the recent Hurst decision, which ultimately has forced the state to change the way death sentences are determined.
Now, juries are mandated to unanimously agree to recommend a death sentence, whereas before only a simple majority was required. Juries also must agree that prosecutors have proven at least one of the statutory reasons for imposing a death sentence. Until now, that responsibility was left to the presiding judge.
In Wright's case, the Supreme Court ruled that the revisions didn't affect his death sentence because he had waived a jury recommendation regarding the death penalty during his 2004 murder trial.
Wright was convicted on two counts of first-degree murder, two counts of kidnapping, two counts of armed robbery and a count of carjacking for the April 2000 murders of James Felker and his cousin, David Green. They were abducted at gunpoint in a shopping center parking lot in north Lakeland and forced to drive to a remote grove 10 miles away in Polk City.
The shootings were part of a three-day crime rampage for Wright and his partner, Samuel Pitts, 37, but the other crimes weren't part of this appeal. Pitts also was convicted in the murders and received a life sentence.