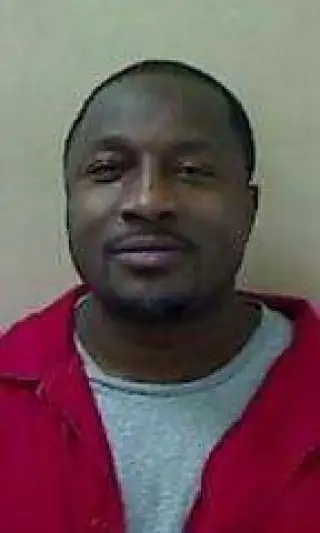 Terry Robinson was sentenced to death by the State of North Carolina for the murder of John Rushton
According to court documents Terry Robinson would enter a restaurant where he would shoot and kill John Rushton during the robbery
Terry Robinson would be arrested, convicted and sentenced to death
Terry Robinson Photos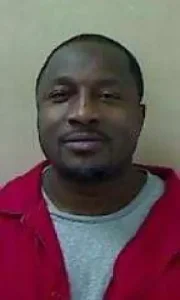 Terry Robinson Now
TERRY L ROBINSON
Offender Number:
0349019
Inmate Status:
ACTIVE
Probation/Parole/Post Release Status:
INACTIVE
Gender:
MALE
Race:
BLACK/AFRICAN AMERICAN
Ethnic Group:
NOT HISPANIC/LATINO
Birth Date:
12/09/1973
Age:
49
Current Location:
CENTRAL PRISON
Terry Robinson Case
At trial, the State's evidence tended to show that on 16 May 1999, defendant told Ronald Bullock that he wanted Bullock to help him rob the Pizza Inn in Wilson, North Carolina.   Bullock agreed to the plan.   The two began preparing for the crime by getting some clothes and weapons to use during the robbery.   Defendant and Bullock then went to visit defendant's cousin, Jesse Hill. Hill indicated that he would not participate in the robbery.   Nightfall was approaching as defendant and Bullock dropped Hill off at his grandmother's house.
Under cover of darkness, defendant and Bullock parked near the Pizza Inn carrying with them the clothes they planned to change into after the robbery.   Defendant was armed with a nine-millimeter Ruger automatic pistol.   Bullock was armed with a .380-caliber automatic pistol.   At 9:00 p.m., the two entered the Pizza Inn through the take-out entrance.
With their faces covered and their weapons drawn, defendant and Bullock neared the cash register.   John Rushton, the victim and manager of the Pizza Inn, approached the cash register from the rear of the restaurant.   Defendant pointed his weapon at Rushton and ordered him to put the money in a bag.   Rushton said, "What are you going to do if I don't?"   Defendant replied, "Do you think I'm playing?"   Defendant pointed his weapon at the floor and fired.   Defendant then shot Rushton in the head as Rushton moved forward.   Defendant and Bullock fled.   According to the medical examiner, Rushton died from a gunshot wound to the head.
As defendant and Bullock fled, they stopped to change clothes.   Bullock did not, however, put on shoes.   Bullock also dropped his weapon as he ran.   The two ran in separate directions through a nearby housing area.   Both the shoes and the weapon were recovered by the police.
At approximately 10:00 p.m., defendant appeared at Andre Foster and Crystal Dawn Baker's home approximately five blocks from the Pizza Inn. Defendant appeared sweaty and nervous.   Defendant went to the bathroom, washed his hands, and asked for a bandage for a cut on his finger on his left hand.   Baker noticed a few drops of blood in the sink after defendant used it.
Around midnight, defendant and Bullock returned to Jesse Hill's house.   Defendant told Hill that he had shot a man after he asked the man to give him the money.   Defendant also told Hill that he had almost shot his own hand when he shot the victim.   Hill did not believe defendant until the next day when he heard the news accounts of the murder.   Hill called police to arrange a meeting with them to inform them of what he knew about defendant's and Bullock's involvement with the murder.   Additional facts will be presented as needed to discuss specific issues.