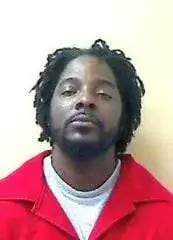 William Robinson was sentenced to death by the State of North Carolina for the murder of Keith Davon Crump
According to court documents William Robinson would rob a store where he would shoot and kill Keith Davon Crump. Robinson also shot the store owner who thankfully survived
William Robinson would be arrested, convicted and sentenced to death
William Robinson Photos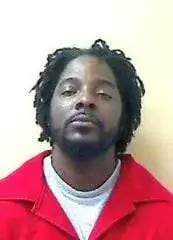 William Robinson Now
WILLIAM ROBINSON
Offender Number:
0694689
Inmate Status:
ACTIVE
Probation/Parole/Post Release Status:
INACTIVE
Gender:
MALE
Race:
BLACK/AFRICAN AMERICAN
Ethnic Group:
NOT HISPANIC/LATINO
Birth Date:
06/28/1983
Age:
40
Current Location:
CENTRAL PRISON
William Robinson Case
A Stanly County resident convicted of first degree murder was sentenced to death Friday.
William Eugene Robinson received the death penalty for the 2006 murder of Keith Davon Crump, an employee of R.J. Tuckers in Albemarle. Robinson had also been convicted for the attempted first degree murder of store owner, Robert James Tucker III, who was shot in the face during the robbery.
Robinson will be transferred to Central Prison in Raleigh to await his execution.
Following the verdict, Robinson's defense counsel gave notice of appeal. Robinson declined to comment after the verdict was read.
https://mycrimelibrary.com/william-robinson-north-carolina-death-row/