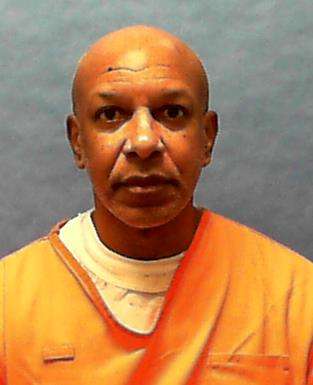 Anthony Mungin was sentenced to death by the State of Florida for the murder of Betty Jean Woods
According to court documents Anthony Mungin would rob a store and in the process shoot and kill Betty Jean Woods
Anthony Mungin would be arrested, convicted and sentenced to death
Anthony Mungin Photos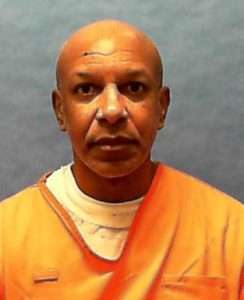 Anthony Mungin Now
DC Number: 288322
Name: MUNGIN, ANTHONY
Race: BLACK
Sex: MALE
Birth Date: 07/22/1966
Initial Receipt Date: 11/27/1991
Current Facility: UNION C.I.
Current Custody: MAXIMUM
Current Release Date: DEATH SENTENCE
Anthony Mungin Case
Betty Jean Woods, a convenience store clerk in Jacksonville, was shot once in the head on September 16, 1990, and died four days later. There were no eyewitnesses to the shooting, but shortly after Woods was shot a customer [Kirkland] entering the store passed a man leaving the store hurriedly with a paper bag. The customer, who found the injured clerk, later identified the man as Mungin. After the shooting, a store supervisor found a $59.05 discrepancy in cash at the store.
Mungin was arrested on September 18, 1990, in Kingsland, Georgia. Police found a .25–caliber semiautomatic pistol, bullets, and Mungin's Georgia identification when they searched his house. An analysis showed that the bullet recovered from Woods had been fired from the pistol found at Mungin's house.
Jurors also heard Williams [ 3] rule evidence of two other crimes. They were instructed to consider this evidence only for the limited purpose of proving Mungin's identity.
First, William Rudd testified that Mungin came to the convenience store where he worked on the morning of September 14, 1990, and asked for cigarettes. When Rudd turned to get the cigarettes, Mungin shot him in the back. He also took money from a cash box and a cash register. Authorities determined that an expended shell recovered from the store came from the gun seized in Kingsland.
Second, Thomas Barlow testified that he saw Meihua Wang Tsai screaming in a Tallahassee shopping center on the afternoon of September 14, 1990. Tsai had been shot while working at a store in the shopping center. A bullet that went through Tsai's hand and hit her in the head had been fired from the gun recovered in Kingsland.
https://caselaw.findlaw.com/court/fl-supreme-court/1583794.html