George Hitcho was sentenced to death by the State of Pennsylvania for the murder of a Police Officer
According to court documents George Hitcho would fatally shoot Freemansburg Police Officer Robert A. Lasso who arrived at Hitch door to investigate a complaint made by a neighbor
George Hitcho would be arrested, convicted and sentenced to death
George Hitcho Photos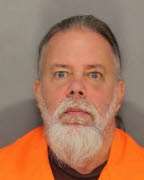 George Hitcho Now
Parole Number: 260ID
Age: 58
Date of Birth: 06/20/1965
Race/Ethnicity: WHITE
Height: 5′ 10″
Gender: MALE
Citizenship: USA
Complexion: LIGHT
Current Location: PHOENIX
Permanent Location: PHOENIX
Committing County: NORTHAMPTON
George Hitcho Case
George Hitcho will get a new attorney for the appeal of his death sentence for the murder of a Freemansburg police officer, but not necessarily for the reason he gave.
In court papers dated Dec. 20 but filed today in Northampton County Court, the 48-year-old inmate at the State Correctional Institute at Greene said Northampton County Chief Public Defender Michael Corriere has been ineffective, both at his trial in May 2012 and during his appeal
Corriere, Hitcho wrote, has been difficult to reach and has not provided him with information about their legal strategy or the nuances of his case. As a result, he asked that Corriere be removed from his case, according to the documents.
But Corriere said he was already preparing to remove himself from the case. The Bethlehem attorney is expecting to be replaced Monday as chief public defender when Northampton County Executive-elect John Brown is sworn into office. Brown has already announced his intention to nominate Robert Sletvold to the position.
With his time in office dwindling, Corriere said he has already started arranging for Assistant Public Defender Dwight Danser to take over Hitcho's appeal. The county court system is preparing all the documents and transcripts so the Pennsylvania Supreme Court can review the matter, Corriere said.
He anticipated that process will take until March.
It is not uncommon for death penalty inmates to request a change of lawyers during the appeal process, but it usually happens after the Supreme Court reviews the case, Corriere said. Hitcho did not voice any complaints about his defense during his trial.
A Northampton County jury convicted Hitcho of first-degree murder for the death of police officer Robert Lasso in August 2011. The 31-year-old father of two knocked on Hitcho's door about a dispute between Hitcho and a neighbor, but Hitcho's two dogs aggressively approached him, according to testimony
When Lasso pulled out a stun gun to protect himself, Hitcho fired a shotgun through his door, striking Lasso in the head. Lasso died almost instantly, according to expert witnesses
https://www.lehighvalleylive.com/bethlehem/2014/01/george_hitcho_will_get_new_att.html