Warren Williams was a fourteen year old teen killer from Florida who would murder his father William Williams
According to court documents Warren Williams was watching television with his father William Williams when he would leave the room and came back with a gun. Warren would fatally shoot his father
Williams was arrested, convicted and sentenced to twenty and a half years in prison
Warren Williams Now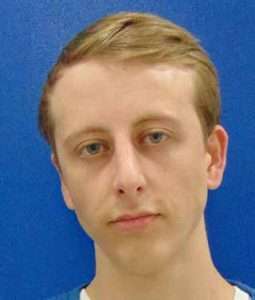 | | |
| --- | --- |
| DC Number: | P46296 |
| Name: | WILLIAMS, WARREN A |
| Race: | WHITE |
| Sex: | MALE |
| Birth Date: | 11/19/1995 |
| Initial Receipt Date: | 08/09/2011 |
| Current Facility: | SOUTH BAY C.F. |
| Current Custody: | MINIMUM |
| Current Release Date: | 08/09/2027 |
Warren Williams Videos
Warren Williams Case
An Escambia County teen is headed to prison for murdering his father.
Warren Williams, 15, pleaded guilty this morning to second degree murder for the death of 55-year old William Williams, a retired Marine. The young Williams, who was just accepted into the International Baccalaureate program at Pensacola High School, was watching the reality series "Survivor" while his mother attended a PTA meeting. During the program, he got up, left the room, and returned with the gun to shoot his father.
Williams was only 14-years old when he shot and killed his father with a 9mm handgun inside their home off Scenic Highway in March 2010. He was sentenced to just over 20.5 years in state prison and 15 years probation by Circuit Judge Joel Boles.
During the sentencing phase, Boles recommended that Warren be placed in the juvenile system until he turns 21. That decision will be made by the Florida Department of Corrections.
Williams' only brother, 12-year old Sawyer, committed suicide in 2003. The defense claimed Warren Williams suffered depression from the traumatic event.
http://www.northescambia.com/2011/08/escambia-teen-pleads-guilty-to-murdering-his-father
Warren Williams News
A baby-faced Pensacola 14-year-old was charged with murder after his father was shot multiple times with a handgun Thursday night, Pensacola police said.
Warren Williams, 14, of 4835 Andrade St., Pensacola, was charged with an open count of murder in the death of 55-year-old William Williams of the same address. Pensacola police said a motive for the homicide remains under investigation.
The incident occurred at about 7:30 p.m. Thursday. Detective Danny Harnett said Warren Williams called 911 and said there had been a shooting at the house. When officers arrived, they found William Williams had died at the scene.
Williams was taken into custody at the scene.
William worked airport security at the Pensacola Gulf Coast Regional Airport.
Steve Earnest, TSA federal security director, Pensacola region, told the Pensacola News Journal that Williams was assistant federal security director and oversaw the entire TSA screening operation.
https://www.al.com/live/2010/03/14-year-old_pensacola_boy_kill.html