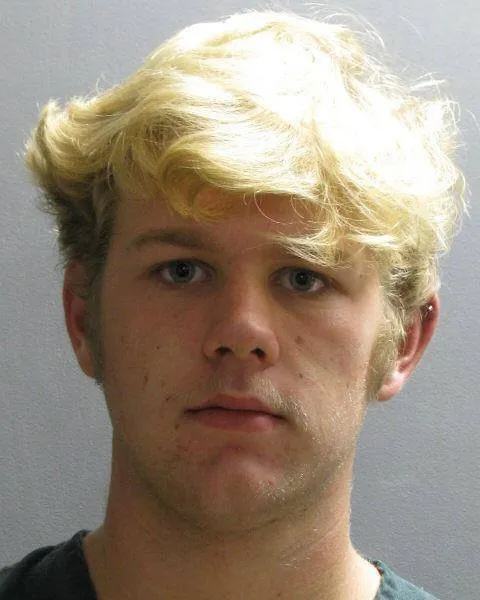 Dylan Broughman was an eighteen year old teen killer from Florida who would murder his Grandmother for hiding his beer
According to court documents Dylan Broughman and his Grandmother, Joyce Courson, would get into an argument after she hid his beer while he was in the shower. Dylan would attack his Grandmother and brutally beat her. Joyce Courson would be rushed to the hospital where she would pass away due to surgery complications
Dylan Broughman would be arrested, plead guilty and be sentenced to twenty years in prison
Dylan Broughman Videos
Dylan Broughman Now
| | |
| --- | --- |
| DC Number: | J61980 |
| Name: | BROUGHMAN, DYLAN N |
| Race: | WHITE |
| Sex: | MALE |
| Birth Date: | 07/20/1998 |
| Initial Receipt Date: | 06/04/2018 |
| Current Facility: | CHARLOTTE C.I. |
| Current Custody: | MEDIUM |
| Current Release Date: | 08/19/2035 |
Dylan Broughman Case
An 18-year-old man is under arrest on a murder charge after deputies said he killed his own grandmother because she had hidden his beer.
It happened in October on Ashridge Circle in Jacksonville. Deputies responded to a domestic disturbance call at a home located on the street.
They found the victim, Joyce Courson, sitting on the floor in a pool of blood. She was bleeding from her face, her right eye was split open.
Deputies also noticed a hole a size of a fist in the wall in the front room, and more holes in the living room and kitchen that looked as if someone had kicked them in, according to the arrest report.
Deputies talked to a witness Dylan Ross who told them that he heard the woman and her grandson, Dylan Broughman, 18, argue because she had taken his beer while he was in the shower.
She had hidden the beer.
The witness said he heard a few loud bangs and a few moments later Courson was screaming "Help! Help me!"
Dylan Ross found her in the room with the blood all over her face and he saw Broughman leaving the house.
After paramedics took her to the hospital she told the deputies that she and her grandson got into a fight.
During the argument, the teen became so upset, that he began to punch holes in the walls near the kitchen.
She said that as she was coming down the hall near the kitchen, he pushed her on the ground, held her down and began punching her in the face with a closed fist. She said he also began kicking her as she was on the ground.
When Broughman was arrested, he admitted to punching the wall and pushing the woman to the ground. He said he left after that.
He also told officers that when he gets upset he blacks out in rage and doesn't remember what happens after that.
Courson died at the hospital from her injuries after surgery complications. The Medical Examiner's Office ruled her cause of death to be complications of a blunt force head trauma.
The teen was charged with her murder.
https://www.news10.com/news/florida-teen-charged-in-grandmas-murder/
Dylan Broughman News
Dylan Broughman, the young Jacksonville man awaiting trial on accusations he beat his grandmother to death after she his hid his beer, has pleaded guilty to second-degree murder.
Broughman was sentenced to 20 years in prison as part of the agreement. Had the 20-year-old gone to trial and lost, he could have spent the remainder of his life behind bars. Joyce Courson, 69, died eight days after the October 2016 beating at their Ashridge Drive home in Jacksonville. Before she died, Courson told police it was her grandson who attacked her after she hid his beer while he was showering.
Broughman was given credit for the 1 1/2 years he has been in jail while awaiting trial.
https://www.jacksonville.com/story/news/crime/2018/05/11/plea-deal-gives-man-20-years-in-grandmothers-beating-death/12262142007/