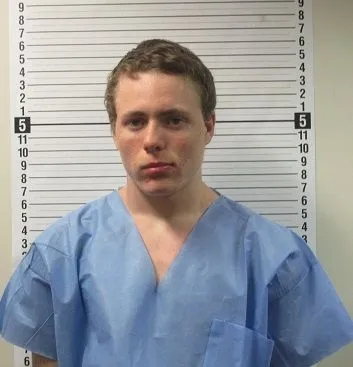 Frederick Lochridge was a sixteen year old teen killer from Florida who would murder his ten year old sister Isabella Heffernan
According to court documents Frederick Lochridge would shoot his ten year old sister once in the chest and once in the face. Lochridge would then take the body of Isabella Heffernan and would dump her in the woods. When he would be arrested Lochridge would give a variety of reasons to the shooting
Frederick Lochridge would plead no contest to murder and be sentenced to fifty years in prison
Frederick Lochridge Now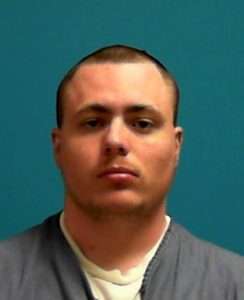 | | |
| --- | --- |
| DC Number: | Q32748 |
| Name: | LOCHRIDGE, FREDRICK M |
| Race: | WHITE |
| Sex: | MALE |
| Birth Date: | 09/30/2000 |
| Initial Receipt Date: | 02/01/2017 |
| Current Facility: | HARDEE C.I. |
| Current Custody: | CLOSE |
| Current Release Date: | 02/10/2066 |
Frederick Lochridge Case
A TEENAGER whose confession was "like talking to a 30-year-old murderer" has been charged with the murder of his younger sister.
Investigators were left reeling by their chilling interview in which 15-year-old Florida boy Fred Lochridge changed his story three times as he was questioned about the death of 10-year-old Izabella Heffernan on Sunday.
"This is not the typical 15-year-old kid you would see every day on the street," County Bay Sheriff Frank McKeithen told a news conference.
"This is a hardcore kid. He lied, he was deceitful, he screamed, he cursed.
"He was like talking to a 30-year-old murderer."
The body of Izabella, described as 'the type of kid who would come sit by you if you were having a bad day', was found in bushland just hours after she was reported missing from her home in Fountain, Florida.
She was clad in a sundress, covered in towels, and had suffered gunshot wounds to her chest and head.
Fred Lochridge now faces a charge of second degree murder, with the Bay County Sheriff's office saying he had admitted to killing his sister — but changed his story several times.
According to the arrest affidavit, as questioning unfolded, Frederick Lochridge admitted he shot his sister, first telling police he thought he was shooting at a deer when he fired the .22 calibre rifle in the early hours of Sunday morning, hitting Izabella in the chest and face.
Then his story changed, with him insisting he tried to shoot someone who was attacking his sister, but accidentally shot her instead.
In his final version of the story, he claimed he accidentally shot Izabella in the chest while teaching her to shoot.
He thought he had hit her in the lungs, and told investigators: "She stared making gurgling noises, and I did not know exactly how to deal with that, so I shot her again."
He then said he had moved her body, cleaned it up, clothed her in a white dress, and moved it to the location where it was finally discovered.
Mr McKeithen's statement came during an emotional press conference after 'the weekend from hell', according to the Panama City News Herald.
Mr McKeithen said officers were especially shaken when they found out Izabella had been shot by her older stepbrother.
"You never get used to it, but we pretty much know what it's about; then we got the call of a missing 10-year-old, and that changed a lot of the emotions of our officers," Mr McKeithen told the press conference.
"We have investigators that have children that age. When we had to go back and see the scene, see her, it really touched these guys. After being up all night investigating this other horrific crime, and now we're going to find a 10-year-old dead girl."
Mr McKeithen said the only thing certain that came out of the police interview with Frederick Lochridge was that he was unlike an average teenager.
As the questioning unfolded, they realised they were dealing with a killer perhaps far beyond his years.
https://www.news.com.au/world/north-america/teens-confession-to-killing-his-sister-like-taking-to-a-30yearold-murderer/news-story/a559e749ee34d448766ca226d7c52106