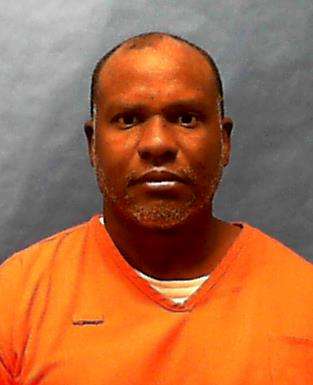 Ernest Whitfield was sentenced to death by the State of Florida for the murder of Claretha Reynolds
According to court documents Ernest Whitfield would break into a home where he would sexually assault a woman before going to another bedroom where he would murder Claretha Reynolds
Ernest Whitfield would be arrested, convicted and sentenced to death
Ernest Whitfield Photos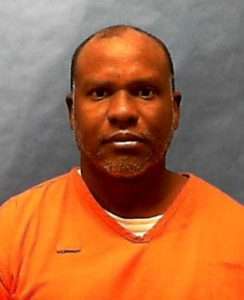 Ernest Whitfield Now
| | |
| --- | --- |
| DC Number: | 764970 |
| Name: | WHITFIELD, ERNEST |
| Race: | BLACK |
| Sex: | MALE |
| Birth Date: | 04/09/1967 |
| Initial Receipt Date: | 10/24/1995 |
| Current Facility: | UNION C.I. |
| Current Custody: | MAXIMUM |
| Current Release Date: | DEATH SENTENCE |
Ernest Whitfield Case
In early June 1995, Whitfield went to the home of Claretha Reynolds.   He asked Reynolds, Willie Mae Brooks, and Estella Pierre for money.   Pierre was Whitfield's former girlfriend.   When none of them would give him any money, he tried to snatch Pierre's purse.   Reynolds grabbed Whitfield in a headlock and forcibly ejected him from her home.   Whitfield told them as he left:  "I'm going to kill all three of you bitches."
Several weeks later, in the early morning hours of June 19, 1995, Whitfield attempted to get Willie Mae Brooks to let him in Reynolds' house.   Brooks refused and went back to sleep in the bed she shared with her one-year-old child.   Whitfield subsequently unlawfully entered Reynolds' home.   Armed with an eight-inch knife, he entered the bedroom in which Brooks was sleeping and raped Brooks, indicating that he would stab her and her child if she screamed.   Whitfield then went into a different room where Reynolds and her five children were located.   About ten minutes later, Reynolds stumbled into Brooks's room and asked her to lock the door.   She was bleeding profusely from her wounds and told Brooks that she was dying and that Ernest had stabbed her.   Brooks and one of Reynolds' children, a twelve-year-old, climbed out the window and ran to a neighbor's house to call police.   Whitfield fled the scene.   Reynolds died shortly after police arrived.
After he was apprehended, Whitfield admitted stabbing Reynolds and led police to the murder weapon.
The medical examiner testified that Reynolds was stabbed twenty-one times;  seven of the wounds were potentially lethal and many of the wounds were seven inches deep.   He further stated that, after Reynolds was stabbed, she was still fully conscious and aware that she was dying.
Whitfield's defense was based on voluntary intoxication by cocaine.   A clinical psychologist, Dr. Regnier, testified regarding Whitfield's cocaine abuse and his 1991 Baker Act hospitalization.   He stated that Whitfield exhibited symptoms consistent with the classic pattern of cocaine abuse.   He further testified that there was no reason to believe that Whitfield was not under the influence of cocaine during the incident and that there was reasonable doubt about premeditation.
The State's psychiatrist, Dr. Sprehe, testified in rebuttal that Whitfield was able to form a specific intent to commit murder, pointing out that Whitfield was arrested within two hours of the incident and was not considered to be intoxicated at that time.   Further, he stated that Whitfield's actions during the course of the crimes showed planning ability:  He entered the house, obtained a kitchen knife, used the knife to rape Brooks, threatened Brooks not to make noise, entered another room to kill Reynolds, left the house, and disposed of the knife.   He also stated that cocaine psychosis resulting from long-term use of cocaine does not go away in a matter of hours.
Whitfield was convicted of armed burglary, sexual battery with a deadly weapon, and first-degree murder.
During the penalty phase, evidence was admitted regarding Whitfield's prior aggravated battery convictions.   Testimony was presented that during both of the prior aggravated batteries Whitfield threatened to kill the victims if they called police.   Whitfield presented evidence to show that he had recently been shot and severely wounded but that he forgave his assailant;  that he was chronically dependent on drugs;  that he suffers from major depression;  that he suffered from a deprived childhood;  that he was mentally ill and under the influence of crack cocaine when he entered Reynolds' home;  and that he was not in complete control of his emotions at the time of the murder.
The jury recommended death by a seven-to-five vote.   The trial judge followed the jury's recommendation.   He found three factors in aggravation:  prior violent felonies (two prior aggravated batteries and contemporaneous sexual battery of another victim in this case);  commission in the course of a burglary;  and that the murder was heinous, atrocious, or cruel.   He found no statutory mitigating circumstances, but he found the following nonstatutory circumstances:  cooperation with authorities (little or no weight);  impoverished background (considerable weight);  crack cocaine addiction (substantial weight);  Whitfield's abandonment by his father and his mother's alcoholism (some weight);  and that Whitfield was the victim of a near fatal shooting but forgave his assailant (little or no weight).