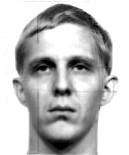 David Clark was executed by the State of Texas for a double murder
According to court documents David Clark would break into a residence where he would murder Beverly Benninghoff and Charles Gears before fleeing.
Clark would be arrested, convicted and sentenced to death
David Clark would be executed by lethal injection on February 28 1992
David Clark Photos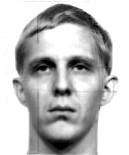 David Clark Case
A 32-year-old prison inmate was executed early today for killing a man and a woman he thought were stealing the chemicals he used to make drugs.
The inmate, David Michael Clark, died seven minutes after receiving a lethal injection for shooting, beating and stabbing the couple, Charles Gears and Beverly Benninghoff, on Feb. 18, 1987.
Mr. Clark became the 45th Texas convict to be put to death since the Supreme Court allowed the resumption of capital punishment in 1976. The total is the highest of any state.
Mr. Clark made no statement before his execution. His eyes were closed and he could be heard saying, "Praise Jesus Christ, thank you Jesus Christ," as the drugs began to take effect.
JoAnn Gears, the mother of Mr. Gears, said of Mr. Clark's execution: "It was a little bit too swift and too easy for him. It wasn't as swift and easy for our son."