Jimmy Lee Dill Executed For Leon Shaw Murder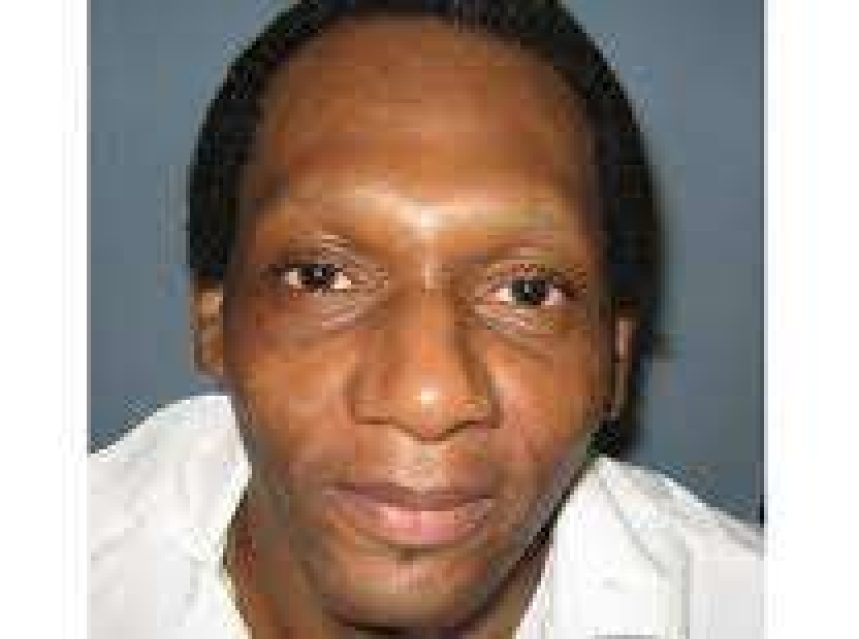 Jimmy Lee Dill was executed by the State of Alabama for the murder of Leon Shaw
According to court documents Jimmy Lee Dill was at a federal work-release facility in Birmingham on a drug conviction. During a drug deal Dill would shoot Leon Shaw in the back of the head, Shaw would die nine months later
Jimmy Lee Dill would be arrested, convicted and sentenced to death
Jimmy Lee Dill was executed by lethal injection on April 16 2009
Jimmy Lee Dill Photos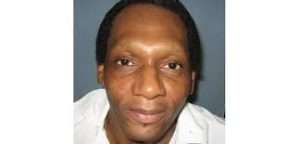 Jimmy Lee Dill FAQ
When Was Jimmy Lee Dill Executed
Jimmy Lee Dill was executed on April 16 2009
Jimmy Lee Dill Case
Jimmy Lee Dill was executed Thursday for murdering a Birmingham man in 1988 during a cocaine robbery, hours after the U.S. Supreme Court and the state's high court refused to block the lethal injection.
The 49-year-old Dill died at 6:16 p.m. Thursday at Holman prison for the shooting death of Leon Shaw, 33. Shaw was robbed of cocaine and about $200. "I just hope that God's will be done and everybody find the peace that they need. I'm good," Dill said from the death chamber.
His two nieces, Kimberly Allums and Linda Dill, witnessed the execution. The victim's son, Leon Shaw Jr., 28, and wife, Junatha Shaw, 47, both of Birmingham, also witnessed the execution. Both noted Dill seemed remorseful. "He said he was sorry. I told him I forgive him. I hope he's in God's arms now," said Leon Shaw Jr., who was only 7 when his father was killed.
When the curtain opened to the execution room, Dill looked through large, brown-rimmed eyeglasses and waved at his two nieces in the witness room. He then turned his head to acknowledge the victim's wife and son in a separate room. Dill prayed with a chaplain who knelt beside him in his final minutes. The procedure lasted about 16 minutes.
The U.S. Supreme Court and the state's high court rejected Dill's requests to delay the execution Thursday. Dill's lawyers had argued that he had ineffective attorneys at his trial and misunderstood a plea offer that could have brought a life prison sentence with a chance for parole.
Dill was convicted of capital murder on May 24, 1989, for killing Shaw, who at the time of his death was assigned to a federal work-release facility in Birmingham on a drug conviction. Shaw, who ran a boutique with his wife, was shot in the back of the head in a car on Feb. 8, 1988, with a .22-caliber bullet and lingered unconscious until his death on Nov. 22, 1988.
Dill had a final meal of fried chicken, okra and a biscuit washed down by a root beer. He gave his sister-in-law Carolyn Dill a check for $1.26 and gave his other personal possessions to fellow death row inmates. Department of Corrections spokesman Brian Corbett said Dill had visits from his two brothers, a sister-in-law, and other family and friends in a special cell near the execution room as he waited for the final court ruling.
Thursday morning, he met with his two attorneys and later met with a spiritual adviser to receive Holy Communion. Since Tuesday, he has made phone calls, written letters to family and friends, watched some TV and read his Bible. Dill had 19 visitors, mostly relatives, including his son Jimmy Johnson.
Dill's attorneys told the state Supreme Court in a bid for a stay that Dill had ineffective lawyers at his Jefferson County trial and misunderstood a plea offer that could have brought a life prison sentence with a chance for parole. Dill had rejected that plea offer.
Prosecutors told the state high court that Dill's attorneys failed to raise any new issues that required blocking his lethal injection. Assistant Attorney General Beth Jackson Hughes said Dill's claims of ineffective defense at his original trial were settled more than a decade ago in his unsuccessful appeal and called his bid for a stay without merit.
At his trial, jurors voted 11-1 for a death sentence and the trial judge adopted the recommended penalty, noting that Dill had a prior felony conviction and that the Shaw murder came during a robbery.
Defense lawyers described Dill as a victim of childhood sexual abuse who became addicted to cocaine and alcohol — mitigating circumstances that were not disclosed at his trial. But prosecutors said affidavits were taken from Dill's family and the appeals court noted that their potential testimony would not have changed the "balance of mitigating and aggravating circumstances" in Dill's case.
http://www.montgomeryadvertiser.com/apps/pbcs.dll/article?AID=2009904170324