William Mark Wize Executed For Eddie Tucker Murder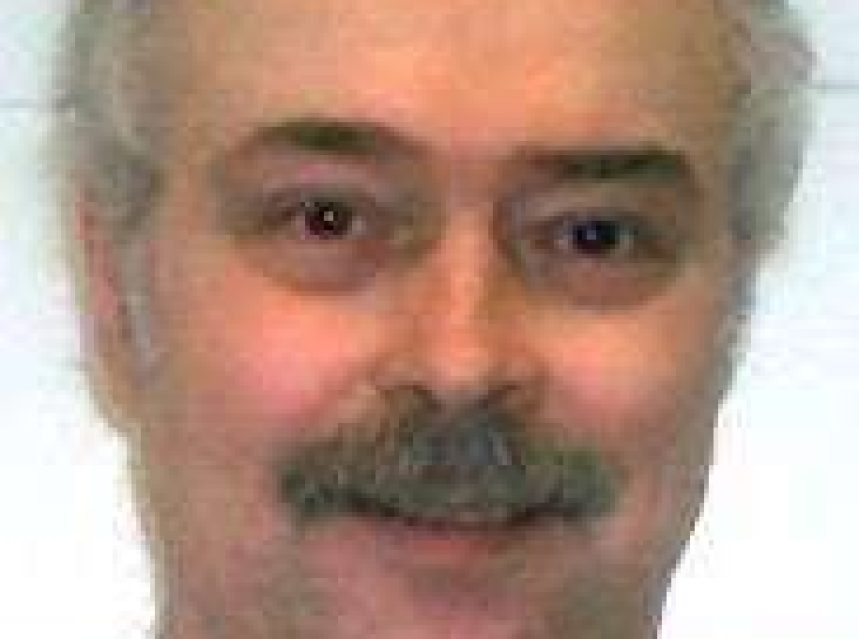 William Mark Wize was executed by the State of Georgia for the murder of Eddie Tucker
According to court documents William Mark Wize was the leader of a small group of white supremacists and Eddie Tucker wanted to join the group. The group attempted to burn down a crack house but failed later on that same night Wize would fatally shoot Tucker
William Mark Wize would be arrested, convicted and sentenced to death
William Mark Wize was executed by lethal injection on April 29 2009
William Mark Wize Photos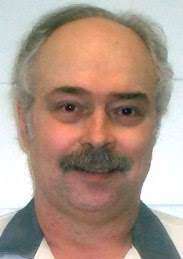 William Mark Wize FAQ
When Was William Mark Wize Executed
William Mark Wize was executed April 29 2009
William Mark Wize Case
A man checking a mill pond late in October 1994 stumbled on a grisly scene in the Northwestern Oconee County woods. The discovery is expected to lead this week to the first execution for an Oconee County crime since 1946, authorities said.
Facedown on the leaf-covered ground that autumn day, about 50 feet on the Oconee side of the Apalachee River, lay the lifeless, bullet-riddled body of 34-year-old Eddie Tucker. Less than 14 months later, a jury decided that William Mark Mize, a Ku Klux Klansman from Madison County, used a shotgun to murder Tucker, a recently divorced construction worker from Hull.
Mize was a charismatic leader who prosecutors said had started a new Klan-like group and ordered a follower's death to maintain control. After his conviction, Mize turned his commands on the jurors, demanding a death sentence instead of "living death" in prison. "Sitting in an 8-by-10 cell, if you didn't go stone-cold lunatic, you'd commit suicide," he said then, according to reports. "Ladies and gentlemen, I'm not an idiot." Now, more than 13 years after the jury granted Mize's death-wish, the 52-year-old Atlanta native will be executed by lethal injection.
Federal and state courts have denied all of Mize's appeals in recent years, and the state parole board last week sunk his request for clemency, clearing the way for the execution Tuesday evening. The bizarre murder – of a white man, by a white supremacist who rallied his ragtag group by hoisting a shotgun overhead at one meeting – has stuck with many of the people involved in the case.
The stand
Hue Henry, the local attorney who defended Mize during his 1995 trial, still believes Mize is innocent. Tuesday's looming deadline brings "profound sadness" for Henry, he said last week. Mize took the stand against his lawyer's advice, delivering his death-minded diatribe during the one-day sentencing portion of the five-day trial.
Henry, who refused to participate in the sentencing, called the penalty phase "a state-sanctioned suicide" and the low point of his 37-year law career. "I felt like I was being compelled to choose between my legal responsibility and my moral duty to refuse assistance to a man who intended to ask the jury to kill him," he said. "It was the most excruciating moment of my life."
But Oconee County Sheriff Scott Berry, who had taken office just a year before the killing, said last week the jury was correct in sending Mize to his death. Although by no means happy about the execution, Berry said it would bring closure to one of his most memorable cases. He plans to witness Mize's final moments at the man's execution in Jackson. "Satisfaction isn't the word I'd use, but the state of Georgia has a right to demand that certain people pay the ultimate price for their crimes, and this was a case where Mark Mize deserves to pay the ultimate price for his crime," Berry said. "He's an unrepentant killer."
The fire
The sheriff's case against Mize came together quickly in 1994. Deputies and state investigators rounded up Mize and three followers less than a week after Tucker's body was found, charging them all with the murder. The other members of his fledgling supremacist group – he called it the National Vastilian Aryan Party – accompanied Tucker and Mize into the woods and facilitated the death, investigators said.
Two of the members, Christopher Hattrup and Terry Mark Allen, pleaded guilty and now are serving life sentences in prison. Prosecutors dropped charges against Mize's then-girlfriend, Samantha Doster, who testified against Mize.
The version of events that emerged at the trial begins on Oct. 15, 1994, when Mize and several NVAP members – some of them fellow electricians – gathered at Mize's Madison County trailer, then left to go camping. On the way, Mize told the group there was a crack house on Chase Street in Athens that he wanted "gotten rid of."
After buying some lighter fluid at a Hawthorne Avenue grocery store, they dropped off Hattrup and Tucker, who were supposed to set the house on fire. But the two didn't finish the job, and Hattrup later blamed the failed mission on Tucker, who had applied to the NVAP but wasn't yet a member.
According to Berry, Tucker had realized that Mize wanted them to burn not only the house, but the black resident inside as well. "In my opinion, Tucker got sucked along into something he didn't understand, and when he realized what it took to be a member of this group, he couldn't go along with it," the sheriff said. "Eddie Tucker died because he wasn't willing to hurt anybody." Tucker's family members declined to be interviewed last week.
After his body was found in 1994, though, they told reporters they were surprised to learn he had been involved in white supremacist activity. The Clarke County native was a good father to his children, who were 1 and 4 years old when he died, said his aunt, Inez Rogers.
The shots
That evening, the group headed for a bar in Winder, shot some pool, then drove to the Oconee County woods off U.S. Highway 78. They entered the trail after dark, without a flashlight. Soon, Tucker, Hattrup, Mize and Allen got ahead of Doster and another friend, who later testified they heard a shot and Tucker say, "My God, what did you do that for?"
Two shots followed, and then the group left the woods, without Tucker. Mize reportedly asked the group if they knew "why it was done" and threatened them with the same punishment for crossing him. The theory that Harry Gordon, then the district attorney, pieced together at trial was that Hattrup shot Tucker first, then Mize fired the third and final shot at his head to finish him off.
But Hattrup, who was under indictment during the trial and didn't testify, now claims he was drunk and fired all the shots. He wasn't acting under Mize's orders, he claims. Hattrup's sworn statements from prison, along with Doster's recanted testimony, have formed the basis of many of Mize's recent appeals.
To Henry and Mize's current attorneys, it's a shame that Mize was the first NVAP member tried for Tucker's murder. "The prosecution decided to try him first, which denied (Mize) the opportunity to call Mr. Hattrup as a witness, because (Hattrup) had a Fifth Amendment right to refuse to answer questions, which he understandably invoked," Henry said. "Mr. Hattrup told me prior to Mr. Mize's trial that he was the triggerman, not Mr. Mize."
Gordon, though, still has no question that Mize demanded the killing. "He was the mastermind on this thing. If you could see the people that he was leading – Mize wasn't by any means brilliant, but if you compare him with the people he was leading, he was a genius. "He was making them all do it. … He participated," Gordon said. "There's always that little element in it that you never know who shot first, and nobody knows. But they just kind of left a man there to die."
Henry tried during the trial to convince jurors Mize's former friends were unreliable witnesses, especially Doster, who he said was offered "a remarkable carrot" in exchange for her testimony. "She was on the road to death row one day and on the streets of our community the next day," he said.
The Klan
Mize claims, in a hand-written federal petition for habeas corpus filed in 2002, that he left the Klan in 1988. Still, his racist past was given full exposure during his trial, as prosecutors showed jurors a KKK belt buckle, Klan banner and Confederate flag found in his trailer. The National Vastilian Aryan Party apparently was in its nascent stages when Tucker was killed. Mize and a few friends had met only a couple of times at his trailer outside Danielsville, performing initiation rites beneath a cross, according to testimony.
Mize, though, pictured himself as the next great Klan leader, authorities said. Henry thinks prosecutors prejudiced the jury by hammering away at the KKK connection. "Very inflammatory magazines and other extreme material was admitted at the trial, and no one seemed to notice that the victim was a Caucasian," he said. "No one suggested during the trial that the murder was racially motivated, but his admittedly bigoted history was placed before the jury in extreme form."
Witnesses who testified to the parole board on Mize's behalf this month portrayed him as a changed man. The pastor of a church he has joined since entering prison reportedly told the board Mize has renounced his racist past.
But Berry thinks Mize's behavior since his conviction tells a different story – especially his three years at the Oconee County Jail before being transferred to Jackson following his first failed appeals. "During the time he was here, he plotted escape attempts, he beat another inmate with a crutch he said he needed because of some back pain," Berry said. "He bit the ear off and actually swallowed a piece of the ear of another inmate. He's a violent, evil man."
The end
Mize, Berry said, "doesn't follow anybody." He apparently has feuded with and fired a long string of mostly court-appointed lawyers over the years. At one point, he filed attempted murder charges against one man he thought had failed in representing him, according to his habeas petition.
However, Mize's current attorneys, Franklin J. Hogue and Laura D. Hogue of Macon, have gotten along with him for most of the nearly eight years they've been with him. The Hogues contend there is lingering doubt about Mize's role in Tucker's killing, which should give the state pause as it gets ready to carry out his capital punishment.
Mize would be the second man put to death in Georgia this year and the 45th person executed in the state since the U.S. Supreme Court reinstated the death penalty in 1973
http://onlineathens.com/stories/042709/new_433295914.shtml