Mar-Reece Hughes was sentenced to death by the State of South Carolina for the murder of a police officer
According to court documents Mar-Reece Hughes would fatally shoot York County Sheriff's Deputy Brent McCants during a traffic stop in 1992.
Mar-Reece Hughes would be arrested, convicted and sentenced to death
Mar-Reece Hughes Photos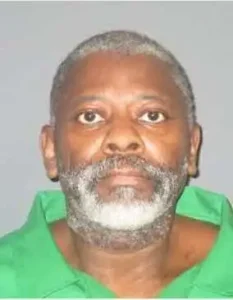 Mar-Reece Hughes Now
HUGHES, MAR-REECE (00005021)
Broad River
https://public.doc.state.sc.us/scdc-public/inmateDetails.do?id=%2000005021
Mar-Reece Hughes Case
On September 25, 1992, appellant and Eric Forney, armed with a gun, accosted two college students in the parking lot of a restaurant in Charlotte, North Carolina, and stole their car.   The two men then drove to Rock Hill where Officer McCants stopped them for driving without headlights.   McCants was shot several times and his police-issue walkie-talkie was taken from his belt as he lay on the side of the road.   Appellant and Forney were apprehended shortly thereafter.
The State sought the death penalty against both appellant and Forney.   They were tried separately.   At his trial, Forney claimed appellant was the triggerman.   Forney was convicted of murder, criminal conspiracy, and armed robbery and was acquitted of possession of a pistol during the commission of a violent crime.   After the jury failed to return a unanimous verdict in the sentencing phase, he was sentenced to life imprisonment.   This sentence was affirmed on appeal.  State v. Forney, 321 S.C. 353, 468 S.E.2d 641 (1996).
https://caselaw.findlaw.com/sc-supreme-court/1434606.html