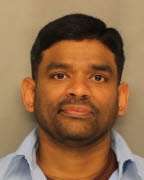 Raghunandan Yandamuri was sentenced to death by the State of Pennsylvania for a double murder
According to court documents Raghunandan Yandamuri planned on kidnapping a ten month old girl and hold her for ransom to pay off his gambling debts however when his plan was thwarted he would murder the little girl and her grandmother
Raghunandan Yandamuri would be arrested, convicted and sentenced to death
Raghunandan Yandamuri Photos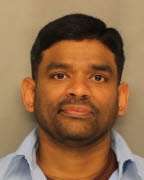 Raghunandan Yandamuri Now
Parole Number: 942IC
Age: 37
Date of Birth: 02/21/1986
Race/Ethnicity: WHITE
Height: 5′ 10″
Gender: MALE
Citizenship: INDIA
Complexion: MEDIUM
Current Location: PHOENIX
Permanent Location: PHOENIX
Committing County: MONTGOMERY
Raghunandan Yandamuri Case
A jury in the Montgomery County Courthouse Thursday found 26-year-old Raghunandan Yandamuri guilty of first degree murder, kidnapping, burglary and abuse of a corpse in the deaths of a 10-month-old baby and her grandmother in October of 2012.
"Justice was done today," said Prosecutor Kevin Steele.
"No one is surprised, but he is disappointed and so are we." said defense attorney Henry Hilles.
Police said Yandamuri planned to kidnap 10-month-old Saanvi Vena from her parents' apartment in Upper Merion Township and hold her for ransom to pay off his gambling debts.
However, when he tried to take her, police said her 61-year-old grandmother fought back, so Yandamuri slashed her throat, killing her.
They say he then stuffed a handkerchief into the baby's mouth and put her in a suitcase.
Her body was found days later. Yandamuri, who represented himself, argued that he did not act alone and that he was coerced into entering the home by two armed men.
"This is a case that has had a mountain of evidence," said Steele. "It is clear he was responsible for the killings of the two individuals and the jury's verdict shows their agreement with that."
Yandamuri's mother, who flew in from India, was the first on the stand in his penalty hearing Thursday.
In an emotional plea to spare her son's life, she explained to the jury that her husband was a police officer in India and was murdered during a terrorist attack in the country.
Since then, she said her son has been depressed, even once trying to kill himself by drinking kerosene at 11 years old.
The penalty hearings continue in Montgomery County Court tomorrow. A sentence is expected early next week
https://www.wfmz.com/news/jury-finds-raghunandan-yandamuri-guilty-of-double-murder/article_8acd57ba-8f7c-5749-ad29-a2ea1a7b3bcc.html