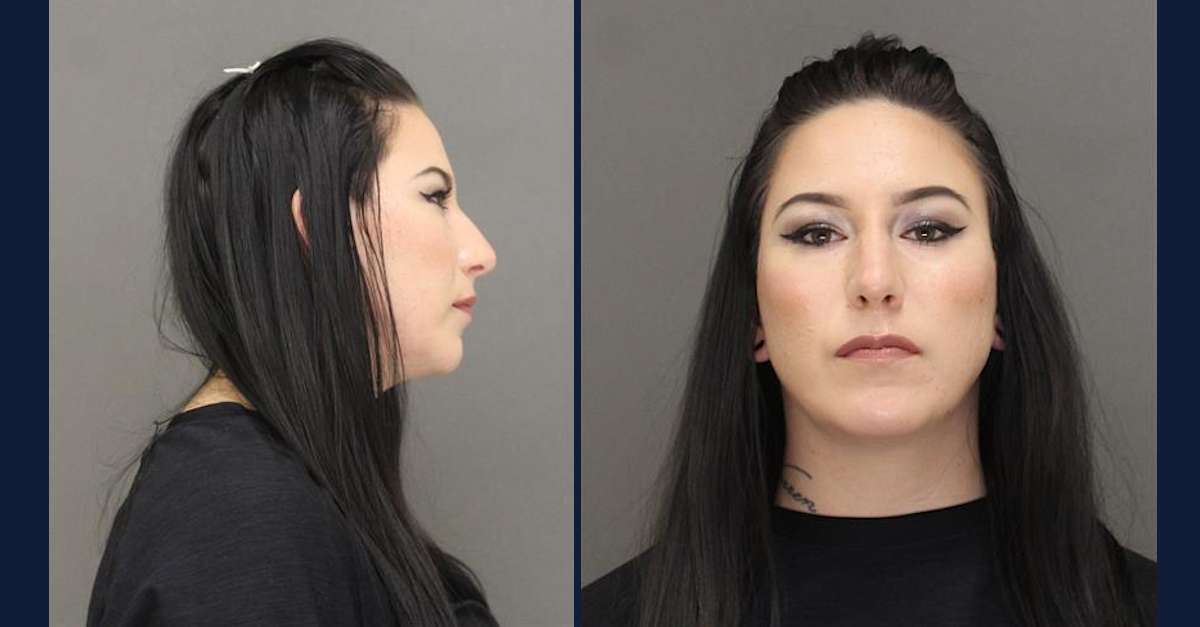 Taylor Schabusiness is a killer from Wisconsin who was convicted of the brutal murder of Shad Thyrion
According to court documents Taylor Schabusiness and Shad Thyrion were apparently smoking meth when things turned into a horror movie. Schabusiness would strangle Shad before she would decapitate and dismember the Green Bay man. Taylor would then scatter his body parts around the home and inside of her vehicle. The mother of Shad Tyrion would make the gruesome discovery
Taylor Schabusiness would be arrested and pleaded not guilty due to mental illness. During the murder trial Taylor would attack her first lawyer inside of the courtroom. In the end though the jury would find her guilty of murder and she would be ultimately be sentenced to life in prison without parole
Taylor Schabusiness Now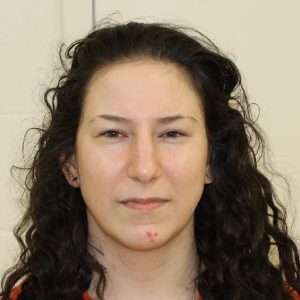 DOC #: 00705826
Birth Year: 1997
Age: 25
Height: 5′ 4″ Weight: 135
Race:
WHITE
Ethnicity:
HISPANIC OR LATINO
Hair Color: BLACK
Eye Color: BROWN
Sex: FEMALE
Dexterity: RIGHT HANDED
PhotoDate: 10/20/2023
Taylor Schabusiness Videos
Taylor Schabusiness Case
Lawyers in a Green Bay homicide-decapitation case Tuesday debated whether Taylor Schabusiness needed a long prison sentence, or whether she deserved a chance at turning her life around after completing punishment for killing and dismembering her friend in 2022.
Brown County Deputy District Attoreny Caleb Saunders, who prosecuted the case, said Schabusiness told detectives that the killing happened "because she liked it" and that the victim, Shad Thyrion, "was a good and quiet kid. He would always hug his dad."
Saunders said Schabusiness would still have the opportunity to hug her father once he was released from state prison. Thyrion, the prosecutor made clear, would not be hugging family members again.
Schabusiness' attorney said she was the victim of the drugs she began using as she grew older, and did not receive help fighting her dependence on the substances, even when she was in jail.
"She's not a lost cause, your honor," attorney Christopher Froelich told Brown County Circuit Court Judge Thomas Walsh in asking for less than the maximum sentence. "She's going to need some treatment to process all these (addiction issues) … My client has a history of using mind-altering substances. But she still graduated from high school, had a baby, and held a job."
Walsh expressed some sympathy for Schabusiness' battle with her demons, but said he needed to sentence her to a prison term that would protect the public from harm. He ordered her to spend life in prison without the possibility of parole for killing Shad Thyrion of Green Bay.
"The offense in this case can't be overstated," Walsh said before detailing the sentence. "In this case, you seem to run out of superlatives in describing what happened. … This crime offends human decency, it offends human dignity, it offends the human community. It really does."
He added, "I think there is a need to protect the public in this case. As I said, this behavior seems so removed from the human community as to be unpredictable. … Where this kind of a thing is possible, absolutley anything is possible, and from that the public needs protection."
Schabusiness was convicted on July 26 by a Brown County jury that took only 50 minutes to find her guilty of first-degree intentional homicide, third-degree sexual assault and mutilating a corpse. She had pleaded not guilty and not guilty by reason of mental disease or defect. The next day the same jury rejected her plea that she suffered from mental disease or defect when she killed Thyrion.
Two members of Thyrion's family addressed the court before sentencing.
Kelly Thyrion, Shad's uncle, ripped into Schabusiness for choosing "the most cowardly thing you could do," — using Shad Thyrion's friendship and "taking advantage" of him. eventually ending Shad's life. "I will pray that you meet the same fate as your idealistic Jeffrey Dahmer."
But the victim's father, Michael Thyrion, was more conciliatory. "Taylor, I forgive you for what you did to my son," he said. "You made a bad choice … Shad was a wonderful child, too."
Michael Thyrion added, "I believe everybody makes bad choices, maybe not to this scale. It does no good to hate you. I know you've got a heart, got a mind."
Taylor Schabusiness declined to testify Tuesday. She attended court in what appeared to be a spit hood.
Schabusiness was arrested Feb. 23, 2022, after police were called to a house on Stony Brook Lane in Green Bay, where Thyrion's mother had discovered her son's head in a bucket in her basement.
Taylor Schabusiness was charged on March 1, 2022. The criminal complaint detailed the grisly events of the night. Schabusiness and Thyrion had smoked methamphetamine and had sex on a mattress in the basement of Thyrion's mother's Green Bay home before she strangled, decapitated and dismembered him.
Between her arrest and her trial in July, a number of hearings were held to discuss Schabusiness' mental state. Mental health evaluations were ordered; eventually Walsh declared she could stand trial and aid in her defense.
On Feb. 14, she attacked her attorney at the time, Quinn Jolly, during a hearing in Brown County court. Jolly was removed from the case and replaced by Froelich. He ended up defending Schabusiness during her trial.
https://www.greenbaypressgazette.com/story/news/crime/2023/09/26/schabusiness-sentenced-to-life-in-prison-in-decapitation-death/70965436007/