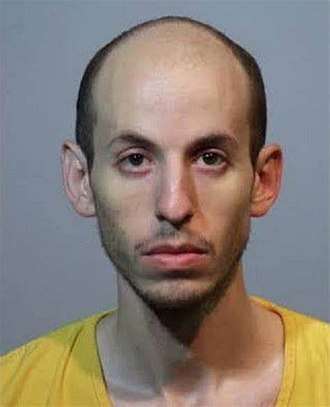 Grant Amato is a killer from Florida who would murder his mother, father and brother to cover up a large scale theft
According to court documents Grant Amato was obsessed with a Cam Girl that would lead to him stealing over two hundred thousand dollars from his family. His family went to great lengths to try and get him help with his addiction to pornography however nothing worked and finally his family had to kick him from their home
On the day of the murder Grant Amato would shoot his mother Margaret Anne Amato in the back of the head as she sat at her computer. Grant would then wait for his father Chad Robert Amato to arrive home and when he did he would be shot and killed. Grant would then text his brother Cody to come over to the family home by pretending to be his father. When Cody arrived he would be fatally shot.
Grant Amato attempted to make the three murders look like a murder suicide with his brother responsible for his parents murders however police were not convinced. Grant managed to stay in front of the police for 24 hours before he was arrested and charged with the triple murder
Grant Amato would be found guilty and sentenced to life in prison without parole
Grant Amato Now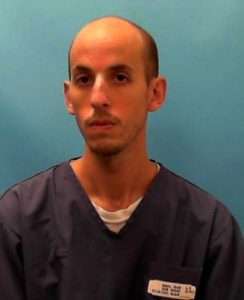 | | |
| --- | --- |
| DC Number: | I60540 |
| Name: | AMATO, GRANT T |
| Race: | WHITE |
| Sex: | MALE |
| Birth Date: | 05/20/1989 |
| Initial Receipt Date: | 08/13/2019 |
| Current Facility: | OKEECHOBEE C.I. |
| Current Custody: | CLOSE |
| Current Release Date: | SENTENCED TO LIFE |
Grant Amato Videos
Grant Amato Case
Grant Amato will spend the rest of his life in prison after jurors in his first-degree murder trial Monday night opted against recommending the death penalty for the Chuluota man convicted of killing his parents and brother in January.
The same 12 jurors found Amato guilty of three counts of first-degree murder July 31 in the deaths of Chad, Margaret and Cody Amato. The jury returned to the Seminole County courthouse Monday morning for additional testimony in the trial's penalty phase.
After nearly three hours of deliberating Monday night, the jury returned its decision, failing to reach the unanimous verdict that would have been required for Amato, 30, to face capital punishment. Life in state prison without parole was the only other possible sentence.
During his closing argument Monday afternoon, prosecutor Stewart Stone told jurors that the killings of the Amatos were cold and calculated.
Grant Amato had spent the whole day at the family's Sultan Circle home with his mother before executing her as she sat at her computer about 4:45 p.m. Jan. 24, Stone said, then waited in the house — his mother "face-down dead at her computer desk" — until his father got home from work.
Amato executed his father, then waited again until his brother, Cody Amato, arrived, Stone said.
"For over four hours, with the bodies of his dead mother and father in the house, the defendant waits for Cody to come home," the prosecutor said. "… By any definition of the word 'cold,' these murders were cold."
Prosecutors said Amato snapped after his family tried to derail his online relationship with a Bulgarian webcam model, Silvie, for whom he had stolen roughly $200,000 from his father and brother. He executed his parents and brother and then tried to stage the crime scene to make it appear that Cody Amato had killed their parents and then himself in a murder-suicide, the state said.
But defense lawyer Jeffrey Leukel said Stone was speculating about when each member of the family was killed. The only evidence that Margaret Amato died at about 4:45 p.m. was that that was when the last user activity was recorded by her computer, the attorney noted.
Remember, the state's evidence of a timeline is all theoretical," Leukel said.
In court filings, Amato's lawyers listed a variety of factors they said weighed against him getting the death penalty: Amato's lack of a significant prior criminal history; his age; that he was raised as a Christian; that he was an "excellent" student and a college graduate; that he was a nurse, who "[d]edicated [his] professional life" to proving health care; and his lack of a disciplinary history while in jail.
Another factor they cited: "Was good brother/best friend of Cody Amato."
But Leukel told jurors that they could opt against the death penalty for any reason — including mercy.
"No juror is ever required to vote for death," he said. "Not in this case, not even in the worst case you can imagine."
Earlier Monday, jurors heard from Dr. Richard Carpenter, a psychiatrist called to testify by the defense, who said Grant Amato would be well suited to a life in prison and present a "very low probability for any major form of acting out or management problems while incarcerated."
Amato, Carpenter said, had a good chance to be a "model inmate."
Jason Amato, Grant Amato's sole surviving sibling, testified briefly earlier in the day.
"Though they are gone, I want everyone to know Chad, Margaret and Cody were amazing people that will live forever," he said through tears.
During Leukel's closing argument, Jason Amato sat with his arms crossed as his brother's defense team played a slide show of family photos. Leukel urged jurors to consider that Grant Amato's obsession with Silvie and downward spiral took place over just a few months, a small fraction of the young man's life.
The jury also heard from Sloan Young, who was Cody Amato's girlfriend. Testifying for the state, she said she and Cody became fast friends as coworkers at Orlando Regional Medical Center but, in the months leading up to January, they had quietly begun a relationship.
"Cody was the best kind of person," Young testified, describing him as a kind man who treated everyone he encountered at the hospital with respect. "He cared so much about his job and his patients, and not just them, but his coworkers and his friends and his family.
Her voice shook as she described the impact of his killing.
"It's been devastating for all of us," Young said. "It's difficult to accept that he was only 31 and he will never be any older."
https://www.theledger.com/story/news/crime/2019/08/13/grant-amato-gets-life-for-killing-parents-brother-over-bulgarian-webcam-model/4411093007/