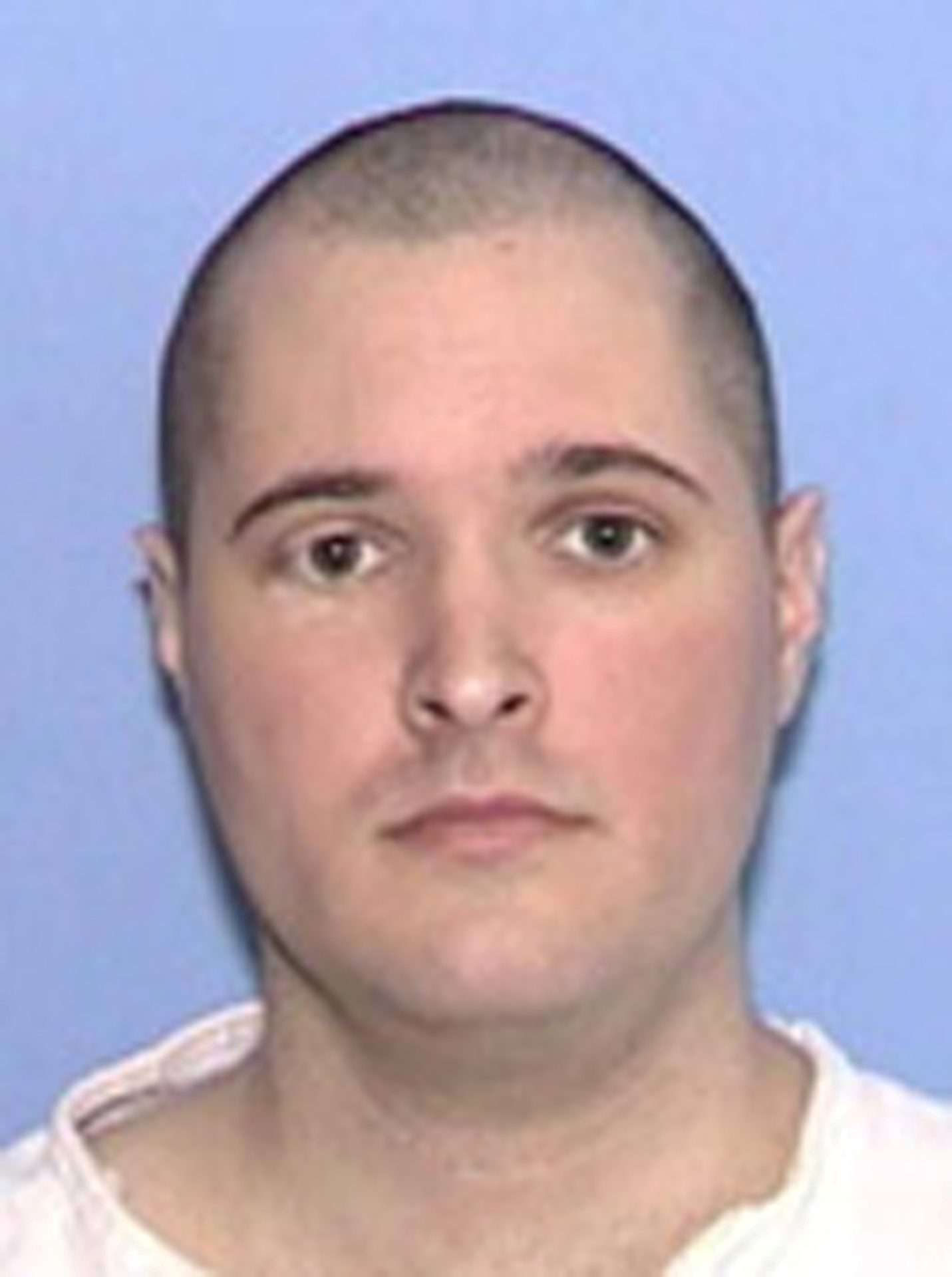 Thomas Whitaker is a killer from Texas who would murder his mother and brother
According to court documents Thomas Whitaker had been lying to his family for sometime by telling them he was about to graduate from college however he had been thrown out of school months before. Thomas would accompany his mother, father and brother to a local restaurant to celebrate his graduation Chris Brashear would enter the Whitaker home
When the Whitaker family returned home Thomas Whitaker would make an excuse to check his vehicle for his phone while the rest of the Whitaker's would enter the home where they would be shot by Chris Brashear. Chris Brashear would also shoot Thomas in the arm to make it look like he was also a victim. Thomas's mother Patricia and nineteen year old brother Steven would die from their injuries. The father would survive his injuries
Thomas Whitaker would flee to Mexico after the police begin to pull apart his story. Eventually he would be extradited back to Texas where he would be charged with the murders of his mother and brother and the attempted murder of his father. Thomas would be found guilty and sentenced to death
Thomas Whitaker death sentence would later be commuted to life in prison without parole
Thomas Whitaker Now
SID Number:    05908024

TDCJ Number:    02179411

Name:    WHITAKER,THOMAS BARTLETT

Race:    W

Gender:    M

Age:    43

Maximum Sentence Date:    LIFE WITHOUT PAROLE       

Current Facility:    MCCONNELL

Projected Release Date:    LIFE WITHOUT PAROLE

Parole Eligibility Date:    LIFE WITHOUT PAROLE
Thomas Whitaker Videos
Thomas Whitaker Case
More than 10 years had passed and nearly 150 people had been executed since a Texas governor last spared an inmate from a death sentence.
Republican Gov. Greg Abbott broke that streak at the last minute Thursday when he accepted the state parole board's rare and unanimous recommendation to grant clemency for death row inmate Thomas Whitaker. Abbott's order came down less than an hour before Whitaker's scheduled execution. Whitaker was set to die for the 2003 murders of his mother and brother in Fort Bend County.
It was the first time the board had recommended to change a death sentence to life in prison since 2009 and the first time a governor accepted the change since 2007.
Abbott, a staunch supporter of the death penalty, said he granted clemency for Whitaker for many reasons: The triggerman in the murders got a lesser sentence; his father, a victim of the crime, passionately opposed the execution, and Whitaker had voluntarily waived all claims to parole in exchange, meaning he will spend the rest of his life behind bars.
"The murders of Mr. Whitaker's mother and brother are reprehensible," he said. "The recommendation of the Texas Board of Pardons and Paroles, and my action on it, ensures Mr. Whitaker will never be released from prison."
Whitaker was in the death chamber's holding cell when Abbott's decision came down. He said he was thankful for the decision, not for himself but for his dad, said Jason Clark, a spokesman for the Texas Department of Criminal Justice.
"I deserve any punishment for my crimes, but my dad did nothing wrong," Whitaker said, according to Clark. "The system worked for him today, and I'll do my best to uphold my end of the bargain."
Thomas Whitaker, 38, planned the murders of his family with his roommate, Chris Brashear, who shot the murder victims and Whitaker's father, Kent, as they all came home from dinner one evening. The roommates had planned the murders to get inheritance money.
He was sentenced to death in the murders in 2007, despite pleas for a life sentence from his father, who survived a gunshot wound to the chest in the shooting. The prosecutor rejected a guilty plea offer because he said Whitaker wasn't remorseful and was being manipulative. Brashear got a life sentence and is eligible for parole in 2035.
Kent Whitaker fought for mercy for his son throughout his death sentence. He pleaded with the parole board and Abbott not to take his son away since he had already lost the rest of his family.
"There's a chance for the governor to be tough on crime and still grant me the victim's right to ask for mercy," he told press at the Texas Capitol Tuesday afternoon, just before the board vote came in.
Death row inmates and former prison guards also sent letters to the parole board, attesting to Whitaker's good character, saying he was a model prisoner and helped other inmates on death row, according to his petition for clemency.
Meanwhile, the prosecutor in Thomas Whitaker's case, Fred Felcman, and a juror in the case opposed clemency.
State Rep. Joe Moody, a Democrat from El Paso who chairs the House Committee on Criminal Jurisprudence, said in a letter to Abbott that he understood the jury's desire to carry out the ultimate punishment but asked the governor to grant clemency. A Republican lawmaker, state Rep. Jeff Leach, of Plano, also worked to convince Abbott to change Whitaker's sentence Thursday, he said.
After Abbott granted clemency, Leach tweeted, "Our governor is amazing! This is the right decision. With this act of mercy, justice has been served."
Abbott said in his statement that he has the utmost regard for the role that juries and judges play but that his role as governor is to consider recommendations from the parole board and view matters through "through a lens broader than the facts and law applied to a single case." He emphasized that in his more than three years in office, he has allowed 30 executions to proceed.
This was the first time Abbott has been forced to make the final decision for a death row inmate facing execution. In his previous job as state attorney general, Abbott portrayed a "tough-on-crime" attitude and regularly fought in court to move death sentences and executions forward.
Abbott's predecessor in the governor's office, Rick Perry, rejected two clemency recommendations for inmates facing execution and accepted one over 14 years, according to data kept by the Texas Coalition to Abolish the Death Penalty. None of the three were unanimous decisions by the pardons and parole board, like in Whitaker's case.
Since he is no longer a death row inmate, Thomas Whitaker will be transferred to an intake facility where he'll be reassessed. In the coming weeks, prison staff will look at his background and medical history and decide where and how he should be housed.
If the execution had proceeded, Kent Whitaker had planned to attend. Earlier Thursday, he visited his son and said goodbye through a glass pane.
"My wife and I and Thomas all put our hands on the glass and said how much we loved each other," he said in a text to The Texas Tribune.
https://www.texastribune.org/2018/02/22/texas-gov-greg-abbott-thomas-whitaker-death-sentence/