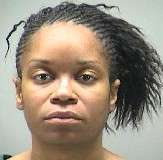 China Arnold is a woman from Ohio who would murder her baby placing the child into a microwave and turning it on
According to court documents Child Arnold had given birth to Paris Talley twenty eight days before the brutal murder. Apparently China was involved in an argument with her boyfriend over who was the father of Paris Talley. China Arnold would place the baby inside of the microwave and turned it on for two minutes. Afterwards China would place the dead infant on the table
China Arnold would be arrested and convicted of murder where she would be sentenced to life in prison without parole
China Arnold Now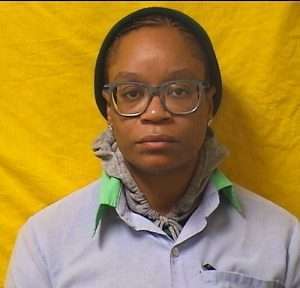 Number W072999
DOB 03/29/1980
Gender Female
Race Black
Admission Date 09/11/2008
Institution Dayton Correctional Institution
Status INCARCERATED
China Arnold Videos
China Arnold Case
Jurors today convicted China Arnold, a mother accused of killing her baby in a microwave oven, her third trial on the charges.
Arnold could face the death when the penalty phase begins Monday.
The 31-year-old woman was convicted of aggravated murder in the death of 28-day-old Paris Talley on Aug. 30, 2005, at her home at 415 Hall Ave. The apartment was in the since-demolished Parkside Homes public housing complex.
Jurors began deliberating at 4:30 p.m. Thursday, but broke off around 8 p.m. They resumed this morning and had a verdict by about 11:30 a.m. The jurors were sequestered during deliberations and were taken to an area hotel.
The closing arguments and the jury instructions given by Montgomery County Common Pleas Judge Mary Wiseman took up nearly all of Thursday afternoon.
Assistant county prosecutor Dan Brandt told the jury during his closing argument that Arnold's actions were "even more purposeful" than a slaying with a gun or a knife. Arnold had to carry the baby over, place her in the microwave, shut the door, then press buttons. Then she waited while her child cooked to death, Brandt said.
"If that's not purposeful, what is?" Brandt asked.
Arnold admitted to police that the baby woke her up about 2:30 a.m., Brandt said. She also told police that she was alone, beside her other children, who were asleep upstairs, Brandt said.
Paris arrived at Children's Medical Center with burns all over the front of her body, but no skin or fluid on her pink nightgown. Police found a tub filled with water and "translucent material" consistent with skin, Brandt said.
"That was baby Paris' skin," Brandt said. "It had her DNA. Baby Paris was cleaned up. She was re-dressed after she died."
Brandt also said Arnold's comments to hospital personnel, expressing surprise about the baby's burns, "defied common sense. How could any person not have known those burns were present."
Defense attorney Jon Paul Rion attacked the case and said that the evidence pointed as much to Terrell Talley, the baby's father, as it did Arnold.
"This doesn't make sense to you," Rion said. "It doesn't. I've been watching your faces."
He said the prosecutor cut and fit evidence to show "this loving mother somehow was so evil that she killed her baby in this way."
Rion said that testimony from Talley that Arnold said "I killed my baby" left out crucial context that she meant she failed as a mother by allowing the crime to happen, not that she did it herself. His voice breaking, Rion noted that several of the women on the jury were mothers and asked "wouldn't you feel personally responsible?"
Rion also said that Arnold was very intoxicated, having drank half of a bottle of Bacardi 151 Rum.
"No mother is going to do this, in this way," Rion said. "China Arnold is innocent of these charges."
Assistant county Prosecutor David Franceschelli then gave the final closing argument, ridiculing Arnold as "the mother of the year."
He said that Arnold told hospital personnel that the baby's body felt warm in the middle of the night.
"The only person who should have known the baby was hot to the touch was the murderer," Franceschelli said. "Those were her words, because she's the murderer."
Franceschelli said that there was no testimony that the matter on the shoes was a bodily substance, nor was there any evidence presented as to the exact amounts of rum Arnold drank. He also said that three other witnesses corroborated Terrell Talley's account of giving a key to his sister to check on Arnold and the baby, then lock the door.
"Everyone's lying except the defendant," Franceschelli said. "That's what you have to believe. Everybody's lying but her, and she couldn't tell the same story twice."
Unlike the first two trials, in 2008, there was no jury view of the crime scene. Arnold's former residence, 415 Hall Ave., was part of the Parkside Homes housing complex that has since been torn down.
The first trial ended in February 2008 in a mistrial after the boy came forward – after the defense had rested – and said he saw another child put the baby in the oven. The boy was 5 years old in August 2005.
China Arnold was convicted of all charges in September 2008 and sentenced to life without parole. The Ohio Second District Court of Appeals reversed that conviction in November 2010.
https://www.daytondailynews.com/news/local/china-arnold-guilty-microwave-murder/uz6Tolz4uOf0GnzxZUPavM/