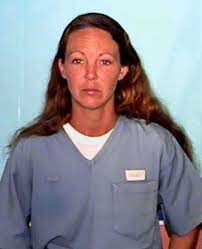 Clover Boykin was a teen killer who would murder two infants in Florida
According to court documents Clover Boykin was eighteen years old when she would murder 9-month-old Kayla Basante on November 16, 1993. On October 27, 1994 Clover would murder her five month old son Dayton Boykin.
When Clover Boykin was arrested for the murder of Dayton Boykin she would make a confession to the murder of Kayla Basante which police believed was an accidental death
Clover Boykin was sentenced to forty years in prison for the murder of Dayton Boykin and a life sentence for the murder of Kayla Basante
Clover Boykin Now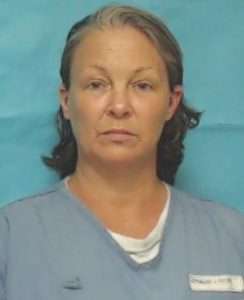 | | |
| --- | --- |
| DC Number: | 162594 |
| Name: | BOYKIN, CLOVER |
| Race: | WHITE |
| Sex: | FEMALE |
| Birth Date: | 01/25/1975 |
| Initial Receipt Date: | 02/15/1996 |
| Current Facility: | HOMESTEAD C.I. |
| Current Custody: | CLOSE |
| Current Release Date: | SENTENCED TO LIFE |
Clover Boykin Case
A South Florida woman has confessed to child homicide, admitting she killed her own infant on Thursday and another infant in November.
A Royal Palm Beach woman was arrested Saturday night after she confessed to the Thursday slaying of her 4-month-old son and the killing last year of the 9-month-old daughter of a family friend, Palm Beach County sheriff's investigators said.
Both children were strangled, investigators said.
Clover D. Boykin, 19, who lives in the 10000 block of Carmen Lane in Royal Palm Beach, confessed shortly before 10 p.m. Saturday to killing Dayton Allen Boykin, her son, on Thursday, investigators said. He had been born June 3.
She also confessed to killing Kayla Basante, the daughter of family friends, in November.
She is charged with two counts of first-degree murder and two counts of aggravated child abuse and will remain in jail overnight, investigators said.
Investigators on Thursday had initially thought Boykin's son had choked on baby formula while lying unattended in a bed, investigators said. But evidence from an autopsy made investigators suspicious.
Investigators began talking with Boykin on Thursday. They brought her in for questioning at 7 p.m. Saturday. She then confessed to her son's killing and the killing of the child last year.
She told investigators that she injured Kayla Basante in November; the child died five days later but the death was not considered suspicious by investigators at the time, said Lt. Steve Newell of the Palm Beach Sheriff's Office.
She admitted to killing Kayla after sheriff's detectives questioned her on Saturday, based on information they had gathered during the course of the investigation of her son's death, Newell said.
Boykin was baby-sitting Kayla at the time of the November killing. That death was thought at the time to have resulted from sudden infant death syndrome, sheriff's investigators said.
"Boykin said she was having emotional problems," Newell said during a news conference at the Sheriff's Office complex in West Palm Beach. "The reason she did it was she was having emotional problems because she had been an abused child herself, and was taking it out on others."
Sheriff's investigators identified Kayla's parents as William and Rebecca Basante, of Palm Springs.
"Palm Springs did not consider that death suspecious at the time," Newell said. "The child lived for five days before she died, and then her body was harvested [for organ donations)."
Sheriff's investigators said Clover Boykin and her husband, Steven Boykin, live in a four-bedroom house at the Counterpoint Estates in Royal Palm Beach, sharing their home with Steven Boykin's mother and a sister of Clover Boykin.
The Boykins were married in January, investigators said. Clover Boykin works as a secretary, investigators said.
Investigators said at the time of Dayton's death, Steven Boykin was at work, and the sister and mother-in-law were asleep in the house.
Investigators said Kayla Basante was born Feb. 13, 1993, and died Nov. 23. Newell said Dayton Boykin's grandmother and aunt checked on him at 10:30 a.m. Thursday and found that he was not breathing. They called 911. Rescue workers from the Royal Palm Beach Fire Department tried to revive him, but he was pronounced dead 11:45 a.m.