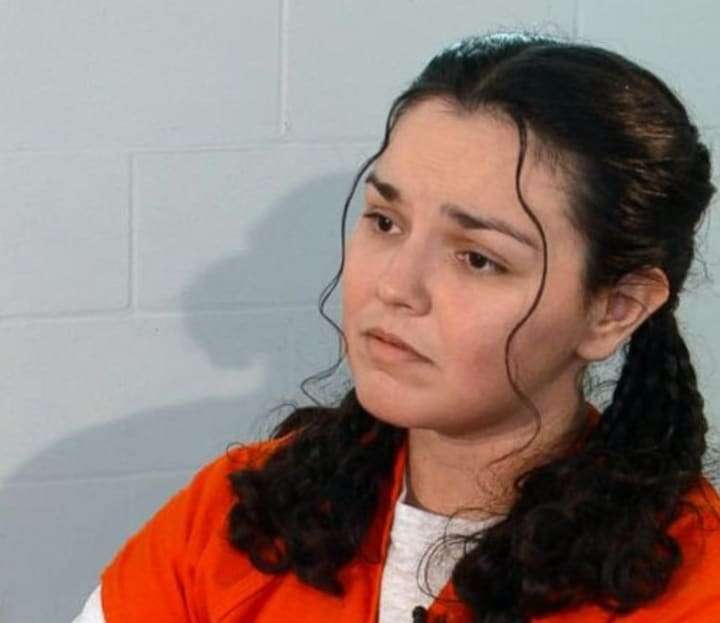 Emilia Carr is a woman who was formerly on Florida death row who was convicted in the murder of Heather Strong
According to court documents Emilia Carr was in a relationship with Joshua Fulgham and the two were engaged to be murdered however Fulgram would marry Heather Strong instead. The marriage between Fulgram and Strong would collapse after he was arrested for assaulting the woman. Apparently Emilia would threaten Heather Strong with a knife to drop the charges
Heather Strong would disappear in February 2009 and her body would be found more than a month later in a shallow grave. Emilia Carr would be arrested a week later and authorities would catch her on tape confessing to the murder of Heather Strong where she tricked the woman to coming to a storage area where a bag was placed over her head and would die from asphyxia
Emilia Carr would be convicted and sentenced to death for the murder of Heather Strong. In 2017 Carr was resentenced to life in prison without parole
Emilia Carr Now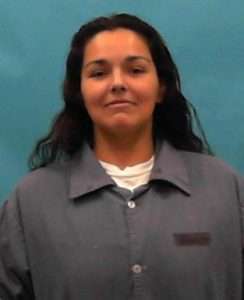 | | |
| --- | --- |
| DC Number: | U24131 |
| Name: | CARR, EMILIA L |
| Race: | HISPANIC |
| Sex: | FEMALE |
| Birth Date: | 08/04/1984 |
| Initial Receipt Date: | 02/23/2011 |
| Current Facility: | LOWELL ANNEX |
| Current Custody: | CLOSE |
| Current Release Date: | SENTENCED TO LIFE |
Emilia Carr Case
Emilia Carr, once Marion County's only female death row inmate, will now spend the rest of her life in prison.
After an evidentiary hearing May 19, the State declined to seek a new death penalty phase, according to court records, and 5th Judicial Circuit Court Judge Willard Pope resentenced Carr, 32, to life in prison without parole. She has been fighting her death sentence since 2011. There are now only three women on death row in the state of Florida.
A Marion County jury in 2010 found Carr guilty as charged of kidnapping and first-degree murder in the 2009 death of 26-year-old Heather Strong. Carr and her boyfriend, co-defendant Joshua Fulgham, 35, lured his estranged wife, Strong, to a storage trailer in Boardman in north Marion County.
When Carr arrived, Strong tried to leave and a scuffle ensued. Fulgham held Strong down as Carr taped her to a chair. Fulgham then forced Strong to sign a document that gave him custody of their two children.
Carr placed a garbage bag over Strong's head and Fulgham held it tight and wrapped tape around his wife's neck. Carr tried twice to break Strong's neck. Carr said Fulgham then put his hands over Strong's nose and mouth, and suffocated her.
Strong's body was found near the trailer four days later.
The jury voted 7-5 to recommend death for Carr. Fulgham was sentenced to life in 2012 with a vote of 8-4.
Carr appealed her sentence, raising several issues including possible errors by the trial judge and the proportionality of the death sentence.
In 2015, the Florida Supreme Court affirmed Carr's death sentence.
"This case involves a love triangle between the victim, Heather Strong, her estranged husband, Joshua Fulgham, and the defendant, Emilia Carr, that ended when Carr and Fulgham carried out their plan to murder Strong," the high court wrote in its decision.
Carr restarted the appeal process, claiming ineffective assistance from her lawyer. It was during an evidentiary hearing on this appeal that her fate changed.
Neither the State or defense attorneys were available Tuesday for comment.
Carr's resentencing comes at a pivotal time for Florida's death penalty.
After being ruled unconstitutional by the U.S. Supreme Court in January 2016, Florida's death sentence scheme became a topic of debate and revision. The Florida Supreme Court released an opinion in October 2016 calling for a unanimous jury.
In March of this year, Gov. Rick Scott signed new rules requiring a unanimous jury decision for the death sentence. The Florida Supreme Court is still hammering out final jury instructions for the new death sentence scheme.
Several appeals for resentencings have entered the state Supreme Court's queue. Of the now seven convicted Marion County murderers on death row, one is arguing for a reduced sentence of life on an intellectual disability claim, two were granted resentencing by the Florida Supreme Court, the other four are still fighting their death sentence with various appeals.
Eight Marion County defendants await sentencing in death penalty-eligible cases. Kelvin Coleman is scheduled to be the first local defendant to put the state's new death penalty ruling to the test. Jury selection for the penalty phase of his trial starts Aug. 21. Coleman was convicted in October 2016 of two counts of first-degree murder.
https://www.ocala.com/story/news/courts/2017/06/06/woman-on-death-row-resentenced-to-life-in-prison/20697862007/