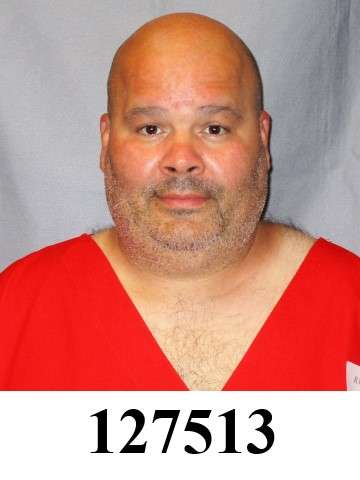 Robert Woodall would be sentenced to death by the State of Kentucky for the murder of Sarah Hansen
According to court documents Robert Woodall would abduct Sarah Hansen from a parking lot and brought to a remote location where she would be sexually assaulted. Woodall would drown Sarah Hansen
Robert Woodall would be arrested, convicted and sentenced to death
Robert Woodall Photos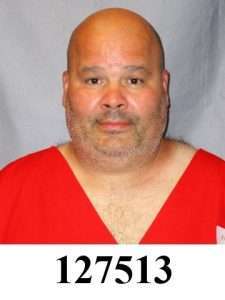 Robert Woodall Now
Name:
WOODALL, ROBERT KEITH
Active Inmate
DEATH ROW
PID # / DOC #:
228815 / 127513
Institution Start Date:
9/04/1998
Expected Time To Serve (TTS):
DEATH SENTENCE
Classification:
Maximum
Minimum Expiration of Sentence Date (Good Time Release Date): ?
DEATH SENTENCE
Parole Eligibility Date:
DEATH SENTENCE
Maximum Expiration of Sentence Date:
DEATH SENTENCE
Location:
Kentucky State Penitentiary
Robert Woodall Case
Robert Keith Woodall appeals from a sentence of death for murder and life imprisonment for the rape and kidnapping of Sarah Hansen.   Woodall entered a plea of guilty to capital murder, capital kidnapping, and first-degree rape.   A jury sentencing trial was conducted July 14 through July 20, 1998.   The prosecution called eleven witnesses, and the defense presented fourteen witnesses in mitigation of the crimes.   Woodall did not testify at the penalty proceedings.   The jury fixed a sentence of death for the capital murder and a sentence of two concurrent life terms for the kidnapping and rape.
The victim was a 16-year-old high school cheerleader, an honor student, a musician, a member of the National Honor Society and the Beta Club and a medalist in swimming and diving.   On January 25, 1997, she had planned to watch a video with her boyfriend.   She went to the local mini-mart to rent a movie, leaving her home between 7:30 p.m. and 8:00 p.m., never to be seen alive again by her family.   At 10:42 p.m., two police officers were dispatched to search for the victim.   Thereafter, they found the minivan that she had been driving in a ditch at Luzerne Lake, approximately 1.5 miles from the mini-mart.   The officers followed a four to five hundred foot trail of blood on a gravel roadway from the van.   The unclothed body of the victim was found floating in the water.   Her throat had been slashed twice with each cut approximately 3.5 to 4 inches long.   Her windpipe was totally severed.   She actually died of drowning.
The police questioned Woodall when they learned that he had been in the mini-mart on Saturday night.   He gave two conflicting statements about his activities on the night of the murder after he left work.   The police observed that Woodall was wearing a brand of tennis shoe similar to the imprint on the pier next to where the body of the victim had been found.   His fingerprints were on the van the victim was driving.   Blood was found on his front door and muddy and wet clothing under his bed.   Blood on his clothing and sweatshirt were consistent with the blood of the victim.   The DNA on the vaginal swabs was consistent with his.   His fingerprints were identified on the glass and door of the van as well as the interior doorjamb and handle.   On March 18, 1997, the Muhlenberg County Grand Jury indicted him for murder, kidnapping and rape.   One week later, the Commonwealth announced its intention to seek the death penalty.   Venue for the prosecution was changed from Muhlenberg to Caldwell County because of massive publicity.