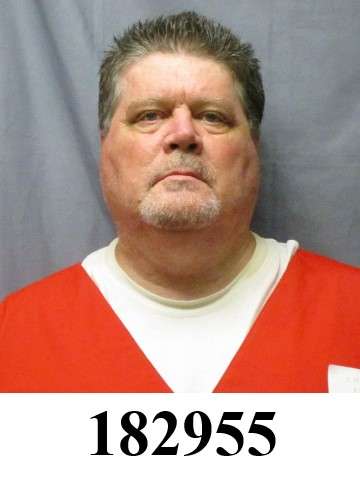 Shawn Windsor was sentenced to death by the State of Kentucky for a double murder
According to court documents Shawn Windsor was suppose to stay away from his wife due to a restraining order however he would violate the order and stab to death Betty Jean Windsor, and 8-year old son, Corey Windsor
Shawn Windsor would be arrested, convicted and sentenced to death
Shawn Windsor Photos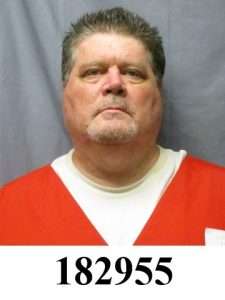 Shawn Windsor Now
Name:
WINDSOR, SHAWN
Active Inmate
DEATH ROW
PID # / DOC #:
122076 / 182955
Institution Start Date:
10/06/2006
Expected Time To Serve (TTS):
DEATH SENTENCE
Classification:
Maximum
Minimum Expiration of Sentence Date (Good Time Release Date): ?
DEATH SENTENCE
Parole Eligibility Date:
DEATH SENTENCE
Maximum Expiration of Sentence Date:
DEATH SENTENCE
Location:
Kentucky State Penitentiary
Shawn Windsor Case
A Kentucky death row inmate who admitted killing his estranged wife and son and asked for a death sentence is now fighting to stay alive.
Shawn Windsor, 45, asked the Kentucky Supreme Court in court papers released Wednesday to reverse his case and halt his execution, which has not been scheduled. The high court has scheduled oral arguments for Sept. 23 in Frankfort.
Windsor was sentenced to death in November 2006 to killing Betty Jean Windsor and their 8-year-old son, Corey, in December 2003, then fleeing to Shelby, N.C., where he was arrested seven months later at a junk yard where he worked.
Windsor declined an interview request from The Associated Press. His attorney, public defender Dan Goyette, did not immediately return messages.
Another of his attorneys, David Niehaus, wrote in Windsor's briefs to the high court that he no longer wants to die.
"As the Court has certainly inferred by now, (Windsor) no longer desires to be put to death," Niehaus wrote.
Shelley Catherine Johnson, a spokeswoman for the Kentucky Attorney General's office, declined to comment on Windsor's case.
There are no solid statistics on the number of people who have volunteered, then changed their minds. However, 133 inmates have waived appeals and asked to die, said Richard Dieter, director of the Death Penalty Information Center, an anti-capital punishment group that compiles statistics on executions. That accounts for about 12 percent of all executions.
Windsor's attorneys cite multiple reasons the plea and sentence should be thrown out, including Windsor's suicide attempt days before his plea. They also say Windsor should have had a second mental evaluation before he was sentenced because he said he wanted to die.
Assistant Attorney General Hays Lawson said in briefs there's no evidence Windsor was incompetent at the time of his plea or sentencing.
"He demonstrated clear understanding of his rights and the rights he would be giving up by pleading guilty," Lawson said.
Windsor became the second man in Kentucky in a three-year span to ask for a death sentence. Marco Allen Chapman pleaded guilty in December 2004 to killing two children and seriously wounding another along with their mother in an attack in northern Kentucky.
Chapman was executed in November 2008 and did not fight the sentence.
That case looms large over Windsor's efforts. Prosecutors cited the Kentucky Supreme Court ruling in 2007 allowing Chapman to pursue his own execution, saying the opinion makes it clear that asking for a death sentence doesn't show someone is incompetent.
Niehaus also addressed Chapman's case, noting that unlike Chapman, Windsor has sought to regain appellate rights and has not repeatedly sought to fire his attorneys, as Chapman did.
Windsor's journey to asking for a death sentence started when his wife and son were found beaten and stabbed in the apartment they shared. Windsor was nowhere to be found for the next seven months, with the disappearance drawing the attention of the television show "America's Most Wanted."
At one point during his November 2006 sentencing, Windsor asked Jefferson Circuit Judge Martin McDonald to stop his attorneys from trying to spare his life.
"I do not wish and I do not want this to go any further," Windsor said. "It's a waste of the court's time."
Along with Chapman, Kentucky has executed two inmates since the reinstatement of the death penalty in 1976. Harold McQueen of Madison County was put to death in the electric chair in 1997, and Eddie Lee Harper of Louisville became the first inmate to be executed by lethal injection in 1999.
https://www.dailyindependent.com/news/inmate-who-wanted-death-penalty-now-asks-to-live/article_b7e29165-5684-5fa9-909b-a92f8dc0ffd8.html