Caron Montgomery was sentenced to death by the State of Ohio for a triple murder
According to court documents Caron Montgomery would murder 31-year-old Tia Hendricks, their 2-year-old son Tyron, and Hendrick's 10-year-old daughter Tahlia
Caron Montgomery would be arrested, convicted and sentenced to death
Caron Montgomery Photos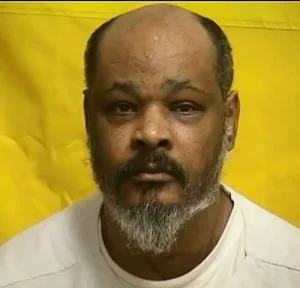 Caron Montgomery Now
Number
A665402
DOB
05/22/1974
Gender
Male
Race
Black
Admission Date
05/31/2012
Institution
Chillicothe Correctional Institution
Status
INCARCERATED
Caron Montgomery Case
For the fatal stabbings of three people, including his own son, Caron E. Montgomery was sentenced to death by a panel of three Franklin County judges this afternoon.
Montgomery, 37, could have been sentenced to life in prison. A unanimous decision was necessary to impose the death penalty.
Common Pleas Judges Guy Reece, Pat Sheeran and Richard S. Sheward began deliberating his fate yesterday afternoon after hearing closing arguments from both sides.
The judges ruled last week that Montgomery was subject to the death penalty because he purposely killed two or more people, including two victims under the age of 13, and killed one of the children to escape detection
Montgomery's defense attorney told the judges that he should be spared the death sentence because his mother and the system failed him.
But prosecutors said the aggravating circumstances of the crimes far outweighed any mitigating factors.
Montgomery pleaded guilty last week to the stabbing deaths of his former girlfriend, Tia Hendricks; their 2-year-old son, Tyron Hendricks; and her 10-year-old daughter, Tahlia Hendricks. They were killed on Thanksgiving Day in 2010.
Members of Tia Hendricks' family told The Dispatch that she had broken up with Montgomery, who was convicted of domestic violence against her in 2009, but allowed him to stay in her apartment on Broad Meadows Boulevard on the North Side. That's where the bodies were found.
A death sentence was last imposed in Franklin County in 2003, when James T. Conway III received two for separate murders. He remains on Death Row.