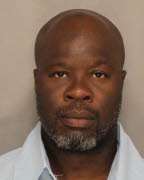 Donte Thomas was sentenced to death by the State of Pennsylvania for the murder of Tyreese Gaymon
According to court documents Donte Thomas would fatally shoot Tyreese Gaymon to prevent him from testifying against a friend of him at an upcoming murder trial
Donte Thomas would be arrested, convicted and sentenced to death
Donte Thomas Photos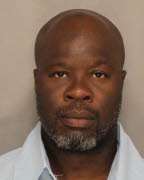 Donte Thomas Now
Parole Number: 5210U
Age: 46
Date of Birth: 03/19/1977
Race/Ethnicity: BLACK
Height: 6′ 00″
Gender: MALE
Citizenship: USA
Complexion: MEDIUM
Current Location: PHOENIX
Permanent Location: PHOENIX
Committing County: PHILADELPHIA
Donte Thomas Case
Donte Thomas who was convicted of killing a witness in a Philadelphia murder case has been given the death sentence for his attempt to obstruct justice.
It took less than an hour for a jury of his peers to decide that Thomas needed to die for his crime.
Earlier that day, the jury had heard pleas from Thomas' mother, aunt, sister, and girlfriend asking them not to kill him. But the begging didn't deter their desire to see justice for his victim.
Thomas, 30, was convicted last week of murdering Tyreese Allen, 23. Allen was scheduled to testify in a case against Kareem Glass who was accused of killing Allen's cousin, Tyrik Gaymon.
On Feb. 3, 2006, Thomas spotted Allen on the street and opened fire. Allen ran, but Thomas chased him. Thomas brought Allen down and then pumped three bullets into him as he lay helpless in the street.
Assistant District Attorney Mike Barry, who prosecuted Thomas for Allen's murder, says that Thomas met with Glass in prison a few days before he killed Allen. Barry also says that Thomas tried to hire others to kill the witnesses testifying in his own trial.
The Philadelphia Inquirer reports that Barry sat in the witness box as he made closing arguments to the jury during the sentencing phase. "This chair, this microphone, and that oath are protected by law," he told the jury, "and Donte Thomas can't change that. Justice in this case is death."
The defense tried to attack the morality of the death penalty itself.
But Barry countered: "The killing of a witness strikes at the very heart of what America is—a country of laws." He closed by saying, "It's in your hands."
https://www.policemag.com/weapons/news/15345519/killer-of-witness-in-philly-murder-case-gets-death-sentence