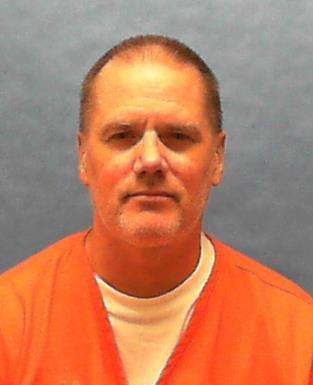 Edward Zakrzewski sentenced to death by the State of Florida for a triple murder
According to court documents Edward Zakrzewski wife was seeking a divorce and instead of letting it happen he would murder her and their two young children: Sylvia and his two children, Edward, 7, and Anna, 5.
Edward Zakrzewski would be arrested, convicted and sentenced to death
Edward Zakrzewski Photos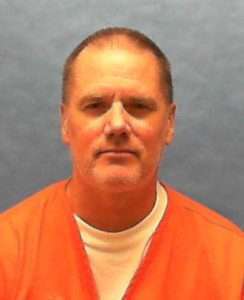 Edward Zakrzewski Now
| | |
| --- | --- |
| DC Number: | 554000 |
| Name: | ZAKRZEWSKI, EDWARD J II |
| Race: | WHITE |
| Sex: | MALE |
| Birth Date: | 01/31/1965 |
| Initial Receipt Date: | 04/19/1996 |
| Current Facility: | UNION C.I. |
| Current Custody: | MAXIMUM |
| Current Release Date: | DEATH SENTENCE |
Edward Zakrzewski Case
Zakrzewski pled guilty to the first-degree murders of his wife, Sylvia, and his two children, Edward and Anna. A penalty phase before a jury was held that established the following facts:
Zakrzewski and his wife had been experiencing marital problems for some time prior to the murders.   Zakrzewski twice told a neighbor that he would kill his family rather than let them go through a divorce.   On June 9, 1994, the morning of the murders, Edward called Zakrzewski at work and stated that Sylvia wanted a divorce.   During his lunch break, Zakrzewski purchased a machete.   He returned to work and completed his daily routine.   That evening, Zakrzewski arrived home before his wife and children.   He hid the machete in the bathroom.
After his family arrived home, Zakrzewski approached Sylvia, who was sitting alone in the living room.   He hit her at least twice over the head with a crowbar.   The testimony established that Sylvia may have been rendered unconscious as a result of these blows, although not dead.   Zakrzewski then dragged Sylvia into the bedroom, where he hit her again and strangled her with rope.
Zakrzewski then called Edward into the bathroom to come brush his teeth.   As Edward entered the room, Zakrzewski struck the boy with the machete.   Edward realized what his father was doing and tried to block the blow with his arm, causing a wound to his wrist.   Further blows caused severe head, neck, and back injuries, and resulted in death.
Zakrzewski then called Anna into the bathroom to brush her teeth. Zakrzewski testified that he hit the girl with the machete as soon as she entered the bathroom.   The State's expert testified that the blood spatters from Anna show that the girl was kneeling over the bathtub when she was struck by the machete.   Cuts were found on Anna's right hand and elbow, consistent with defensive wounds.   The blows from the machete resulted in Anna's death.   The evidence was in conflict as to whether Anna was aware of her impending death.
Finally, Zakrzewski dragged his wife from the bedroom to the bathroom.   He still was not sure if she was dead, so he hit her with the machete.   Sylvia died from blunt force injuries as well as sharp force injuries.
Following the murders, Zakrzewski drove to Orlando and boarded a plane bound for Hawaii.   While in Hawaii, Zakrzewski changed his name and lived with a family who ran a religious commune.   After he had been there four months, the family happened to watch the television show "Unsolved Mysteries," which aired Zakrzewski's picture.   Zakrzewski turned himself in to the local police the next day.