James Edward Martinez Executed For 2 Texas Murders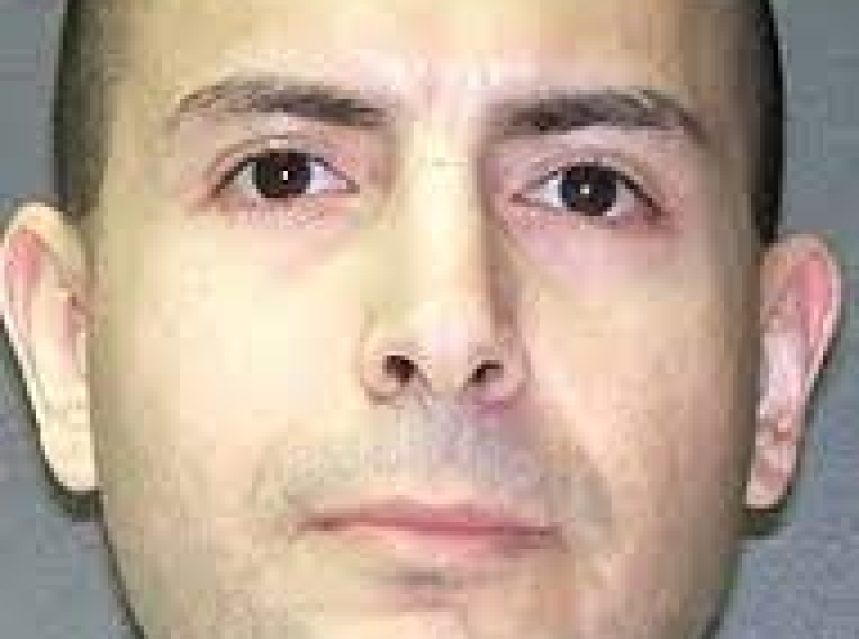 James Edward Martinez was executed by the State of Texas for a double murder
According to court documents James Edward Martinez would go over to the home of his ex girlfriend and would murder her and her friend: Sandra Walton and Michael Humphries
James Edward Martinez was arrested, convicted and sentenced to death
James Edward Martinez was executed by lethal injection on March 10 2009
James Edward Martinez Photos
James Edward Martinez FAQ
When Was James Edward Martinez Executed
James Edward Martinez was executed on March 10 2009
James Edward Martinez Case
A Fort Worth man convicted of opening fire with an assault rifle to gun down a woman and a friend after stalking her to collect a debt was executed Tuesday night.
James Edward Martinez told his mother and sister, who were watching through a nearby window, that he loved them and thanked them for everything they had done for him. "I hope y'all can move on after this," he said. "I'll be fine. I'm fine." Martinez told them all again that he loved them and added, "take care, OK?" He then told the warden he had nothing else to say. As the drugs began taking effect, his mother was overcome with emotion, sobbing and scratching at the glass that separated them. "James don't leave me, you can't die. Don't leave me," she cried. Officers brought a wheelchair into the room and removed her and her daughter before Martinez was pronounced dead at 6:17 p.m. CDT, nine minutes after the lethal drugs began.
Martinez, 34, was condemned for the 2000 fatal shootings of Sandra Walton, 29, whom he dated briefly, and Michael Humphreys, 19, a friend of the woman, outside her Fort Worth apartment complex.
Martinez was the 11th Texas inmate executed this year and the first of two set to die on consecutive nights this week.
The U.S. Supreme Court, some 4½ hours before Martinez was scheduled for execution, rejected an appeal to halt the punishment and review Martinez's case Attorneys for the former welder and laborer had argued they had a new witness who backed Martinez's claim he was at home the night of the slayings. Prosecutors contended the argument wasn't new and that a Tarrant County jury didn't believe the alibi claim at Martinez's capital murder trial.
Walton was shot at least nine times as she returned home from a late-night fast-food run. Humphreys, from Arlington, was hit eight times. At the shooting scene, authorities found 27 shell casings from a high-powered Austrian-made military-type rifle. "This was a calculated and premeditated act," said Robert Foran, an assistant district attorney who prosecuted Martinez. "He destroyed two people in a matter of seconds. When he was arrested, he had an arsenal of weapons as well as literature. He was fascinated with the idea of death."
Inside a storage bin Martinez rented, detectives found more than 3,000 rounds of ammunition, bomb-making components, pistols, illegal knives, illegally modified firearms and books on killing techniques and body disposal.
Martinez and Walton had dated briefly and during the relationship he loaned her $1,000. When they broke up, he demanded repayment quickly. Walton gave him a promissory note, but told friends Martinez continued to harass and threaten her.
At his trial, Martinez contended a friend was responsible for the shootings. "It was stored in a rental facility and another person had access to the store room," Reagan Wynn, who defended Martinez at his trial, said of the murder weapon. "All of us should take pause before we charge forward with the death penalty. This was a circumstantial case."
Foran said the case was solid and defense claims that someone other than Martinez was responsible were "contradicted by evidence at trial and our investigation." Evidence showed Martinez pounded on the door of Walton's apartment shortly before the shooting and threatened to break it down.
She and Humphreys, who knew Walton from her job at an Arlington pool hall, left to get food. When they returned, gunfire erupted and witnesses saw a man dressed in black, carrying an assault rifle and running away. Walton was found dead inside her car. Humphreys was dead about 10 feet away on the apartment lawn. "I've done a lot of murder scenes," prosecutor Alan Levy said. "That crime scene was the worst I've ever seen."
Martinez became an early suspect after Walton's friends and relatives told authorities how he'd been stalking her. Authorities examining his cell phone records traced calls to a ranch in Parker County, just west of Fort Worth, where friends told investigators about a bag Martinez had asked to be buried. When the bag was retrieved, detectives found the murder weapon, black clothing and a pipe bomb. DNA linked Martinez to the clothing. "We had a pretty compelling case," Foran said.
Martinez's mother, Marta, also has a criminal history. She was given 10 years probation in 1984 for the fatal shooting of her ex-husband and his fiancee. Humphreys' father, Brad Humphreys, also witnessed the execution Tuesday night. It was his second trip to the death chamber. In 2001, he watched the convicted killer of his father be given lethal injection. Jeffery Tucker, 41, was executed for gunning down Wilton Humphreys, 65, during a robbery.
On Wednesday night, another death row inmate, Luis Salazar, was set to die for fatally stabbing Martha Sanchez, 28, after crawling through the window of the woman's San Antonio home in 1997.
http://www.chron.com/disp/story.mpl/headline/metro/6303977.html