Raymond Clark Executed For David Drake Murder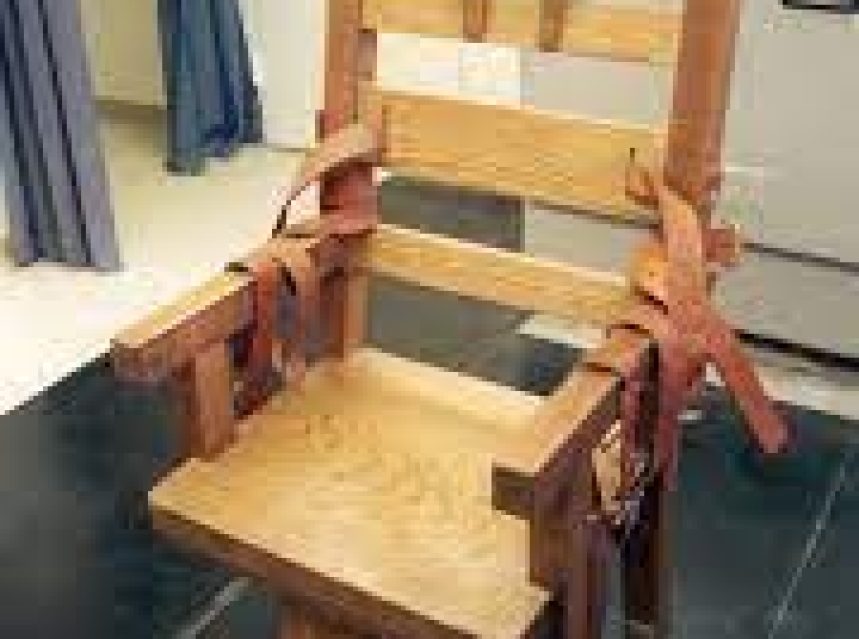 Raymond Clark was executed by the State of Florida for the murder of David Drake
According to court documents Raymond Clark and an accomplice would kidnap David Drake. The victim was driven to a remote location where he was forced to write a check before he was fatally shot
Raymond Clark would be arrested, convicted and sentenced to death
Raymond Clark would be executed by way of the electric chair on November 19 1990
Raymond Clark Case
A convicted murderer, Raymond Robert Clark, was executed today in Florida's electric chair.
Mr. Clark, 49 years old, died at 7:07 A.M. at the Florida State Prison here.
Among the two dozen witnesses was Gregory Drake, 38, the son of Mr. Clark's victim, David Drake. Gov. Bob Martinez had asked that Mr. Drake be allowed to witness the execution, said Bob Macmaster, a Department of Corrections spokesman.
In 1977 Mr. Clark and a teen-age companion kidnapped Mr. Drake's father and forced him to write a check for $5,000 payable to cash. Mr. Clark then shot him to death.
Asked about Mr. Clark last week, David Drake's widow, Donna, said: "I want him executed. He's ruined my life. He's ruined my son's life."
Mr. Clark exhausted his legal appeals on Sunday when the Supreme Court voted 8 to 1 to reject two emergency requests for a delay in the execution. The dissenter was Justice Thurgood Marshall, who opposes the death penalty in all circumstances.
The appeals were based on changes in the law on capital punishment since Mr. Clark was sentenced. 25th Execution in Florida
Mr. Clark was the fourth Florida inmate to be put to death this year and the 25th to die since the state resumed executions in 1979. In all, 142 people have been killed nationwide since the Supreme Court reinstated capital punishment in 1976. Florida has had more executions than any other state except Texas.
David Drake, a scrapyard owner, was abducted from the parking lot of a St. Petersburg bank on April 27, 1977, and driven to a secluded spot, where Mr. Clark shot him twice in the head.
When Mr. Clark and his companion were unable to cash the check, they telephoned Gregory Drake and demanded $10,000 for the safe return of his father, who was already dead
The police traced later calls and arrested Mr. Clark's 16-year-old companion, Ty Johnston, who later pleaded guilty to murder and testified against Mr. Clark. He was paroled in 1987 after serving nine years of a 25-year sentence.
At the time he killed Mr. Drake, Mr. Clark was on parole from California for the killing of a 14-year-old boy.