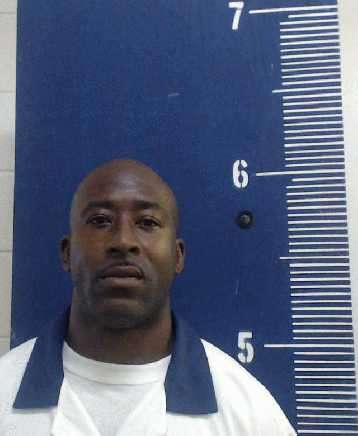 Demetrius Willis was sentenced to death by the State of Georgia for a triple murder
According to court documents Demetrius Willis would go to the home of his ex girlfriend and murder 24-year-old Talisa Hankins, 31-year-old Jerry Williams and 3-year-old Jerry Williams Jr
Demetrius Willis would also shoot and injure two other children inside of the home
Demetrius Willis would be arrested, convicted and sentenced to death
Demetrius Willis Photos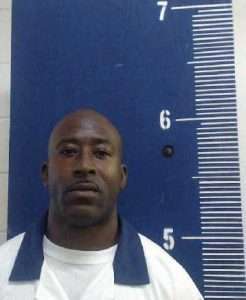 Demetrius Willis Now
MAJOR OFFENSE: MURDER
MOST RECENT INSTITUTION: GA DIAG CLASS PRISON
MAX POSSIBLE RELEASE DATE: DEATH
Demetrius Willis Case
The Supreme Court of Georgia has ruled unanimously to uphold the three death sentences given to Demetrius Willis for the 2004 murders of a couple and their 3-year-old son.
In today's opinion, "we vacate Willis's convictions and sentences for three counts of aggravated assault with a deadly weapon, but we affirm all of Willis's remaining convictions and sentences, including his death sentences for the murders," Justice Robert Benham writes for the Court.
In the early hours of June 28, 2004, five members of a family who lived on Westwood Avenue in Fulton County were shot. Three were killed, including a 3-year-old and his parents, and two more children were injured. Thirty-year-old Jerry D. Williams was shot at close distance three times in the back of his head as he lay on a couch in the living room. Each shot was fatal. Twenty-six-year-old Talisa Hankins was shot twice in the back of the head and once in the back of her shoulder. It appeared as though she had been trying to escape through a window of a bedroom at the time of her death. Four young children were in another bedroom. Three-year-old Jerry D. Williams, III, whose nickname was "Man-Man," was fatally shot in the left side of his forehead. Five-year-old C.H. was shot in her upper back, and 10-year-old Q.H. was shot in her thigh. The fourth child, 6-year-old J.H., hid under the bed during the shooting and was the only one who escaped injury. C.H., J.H., and "Man-Man" were the children of Williams and Hankins. The oldest child, Q.H., was Hankins' daughter by a previous relationship with Willis.
According to the evidence at trial, on June 25, 2004, Demetrius Willis, 27, whose nickname was "Sweet Pea," rode to Atlanta with two friends from his home in Clarksdale, Mississippi. While there, Willis attended a barbecue on Sunday, June 27, at the home of Williams and Hankins. Later he went out drinking with friends, returning to his friend Ray Hollins' home at about 5:00 a.m. Willis asked Hollins to ride with him back to the home of Williams and Hankins so he could see his daughter before he returned to Mississippi. With Willis driving, the two went back to the home on Westwood Avenue. Hollins remained in the car while Willis went inside. Hollins later said he could hear Hankins speaking to Willis, and she said, "Sweet Pea, what's wrong with you?" Multiple gunshots followed. C.H. later testified that she saw Willis shoot Hankins and that she then ran into the bedroom where the other children were. Willis went into that bedroom and started shooting. Jerry III was standing when Willis shot him in the head. C.H. was on her bed when he shot her in her back/shoulder. Like J.H., Q.H. tried to hide under one of the beds, but was still shot in the thigh. According to Q.H., her father was wearing a yellow-looking jersey and jeans. Q.H. said she did not see anyone other than Willis doing the shooting.
Outside, after hearing the gunshots, Hollins initially got out of the car and ran up the street, but then he turned around, headed back, and saw Demetrius Willis leaving the home carrying a pistol. Hollins noticed that Willis had specks of blood on his face and shirt. Hollins asked Demetrius Willis what had happened, and Willis replied he had killed everyone in the house. He never said why.
The next day, Willis and his friends rode back to Mississippi in the black Impala car they had used throughout the trip. On the way, Willis stopped and threw the shirt he had been wearing into a trash can and the pistol into a body of water. Once back in Mississippi, Willis turned himself in.
After he was returned to Georgia, Willis was indicted on three counts of malice murder, nine counts of felony murder, six counts of aggravated assault with a deadly weapon, and one count each of burglary, first degree child cruelty, possession of a firearm during the commission of a felony, and possession of a firearm by a convicted felon. In September 2004, the State announced it would seek the death penalty. Following a 2008 trial, the jury convicted Willis of all counts except the aggravated assault of J.H. and the counts involving burglary. Willis was sentenced to death for each of his convictions for malice murder, plus additional years for his other crimes.
https://www.pickensprogress.com/2015/news/recent-stories-index/5345-death-sentence-upheld-for-man-who-killed-three-year-old-and-parents