Denny Obermiller was sentenced to death by the State of Ohio for the murders of his grandparents
According to court documents Denny Obermiller would sexually assault and murder Candace Schneider, 61, before murdering his Grandfather Donald Schneider, 60. The bodies would be found four days later
Denny Obermiller would be arrested, convicted and sentenced to death
Denny Obermiller Photos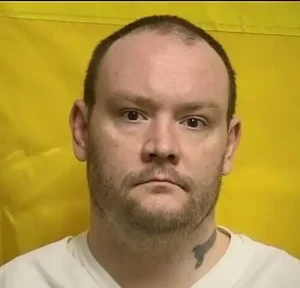 Denny Obermiller Now
Number
A600936
DOB
02/11/1982
Gender
Male
Race
White
Admission Date
03/18/2011
Institution
Chillicothe Correctional Institution
Status
INCARCERATED
Denny Obermiller Case
An ex-convict has been sentenced to death in Ohio for killing his grandfather and raping and killing his grandmother.
A three-judge panel in Cleveland handed down the sentence Friday against 29-year-old Denny Obermiller. He had pleaded guilty to 17 counts including aggravated murder, kidnapping and rape.
Sixty-year-old Donald Schneider and 61-year-old Candace Schneider of Maple Heights were found strangled in their home in August. Days earlier they had reported a coin theft and suspected Obermiller.
Obermiller went to live with them in 2009 after serving a nine-year prison term for assault and kidnapping.
A message seeking comment was left for a member of Obermiller's defense team.
Death sentences are automatically appealed to the Ohio Supreme Court.
https://www.corrections1.com/arrests-and-sentencing/articles/ohioan-who-raped-grandma-gets-death-for-2-murders-prgMPsKE7I5mxI8J/