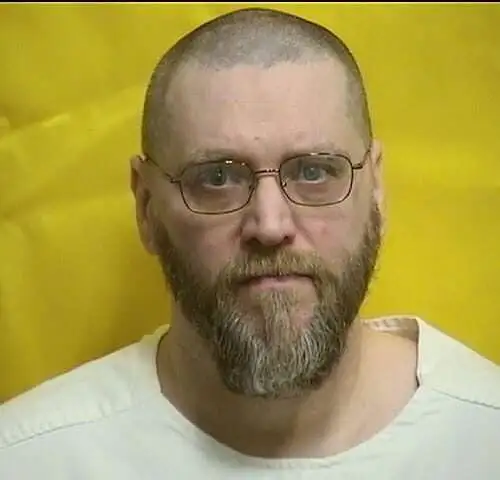 Duane Short was sentenced to death by the State of Ohio for a double murder
According to court documents Duane Short would go to the home of his estrange wives home and would fatally shoot a friend of hers outside of the home, Donnie Ray Sweeney. Short would then force his way into the home and fatally shoot his estranged wife Ronda Michelle Short
Duane Short would be arrested, convicted and sentenced to death
Duane Short Photos
Duane Short Now
Number
A525858
DOB
12/16/1967
Gender
Male
Race
White
Admission Date
06/14/2006
Institution
Chillicothe Correctional Institution
Status
INCARCERATED
Duane Short Case
The Ohio Supreme Court has upheld the death sentence of a man condemned to die for killing his estranged wife and her friend in 2004.
Duane Short was convicted of shooting Donnie Sweeney with a sawed-off shotgun in Short's wife's yard in Huber Heights in suburban Dayton, then going inside the house and shooting the wife, Rhonda Short.
The court rejected arguments by the 43-year-old Short that he was improperly denied the right to present evidence that could have led the jury to consider a different sentence.
The court noted that Short said on the record during his trial that he didn't want such evidence presented
The court also noted that Short's attorneys still managed to present some evidence during their cross-examination of witnesses for the state.