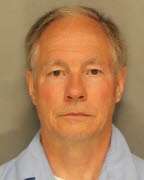 Hubert Michael was sentenced to death by the State of Pennsylvania for the murder of Trista Eng
According to court documents Hubert Michael would kidnap fifteen year old Trista Eng as she walked to work. Trista Eng would be fatally shot
Hubert Michael would be arrested, convicted and sentenced to death
Hubert Michael Photos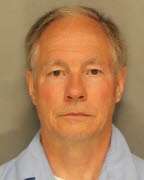 Hubert Michael Now
Parole Number: 7998O
Age: 67
Date of Birth: 08/06/1956
Race/Ethnicity: WHITE
Height: 5′ 09″
Gender: MALE
Citizenship: USA
Complexion: LIGHT
Current Location: PHOENIX
Permanent Location: PHOENIX
Committing County: YORK
Hubert Michael Case
On July 12, 1993, Michael pulled up alongside 16-year-old Trista Eng, who was walking to her summer job at a Hardee's restaurant, and offered to drive her to work.   She got into the car, and Michael drove to the State Game Lands in York County, Pennsylvania.   He forced Eng out of the vehicle, shot her three times with a .44 magnum handgun, and concealed her body.
In late August 1993, Michael was charged with first-degree murder. In September 1993, he was transferred to the medical housing area of the Lancaster County Prison for "closer observation" because he fell down the stairs in a possible suicide attempt (though Michael has denied that he was trying to kill himself).   In November 1993, Michael assumed the identity of an inmate who was about to be released, and he escaped from prison.   In the spring of 1994, he was apprehended in New Orleans and returned to Pennsylvania
In October 1994, jury selection on the murder charge began in the Berks County, Pennsylvania, Court of Common Pleas.   Michael pled guilty to first-degree murder and kidnapping.   He tried to withdraw that plea six days later, but the Court denied his plea-withdrawal request.