James McKamey was sentenced to death by the State of North Carolina for the murder of Carol Greer
According to court documents James McKamey would commit a robbery where he attempted to murder the victim. Later that same day McKamey would stab to death Carol Greer in another robbery
James McKamey would be arrested, convicted and sentenced to death
James McKamey Photos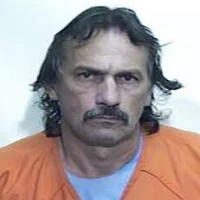 James McKamey Now
JAMES E MCKAMEY
Offender Number:
1506090
Inmate Status:
ACTIVE
Probation/Parole/Post Release Status:
INACTIVE
Gender:
MALE
Race:
WHITE
Ethnic Group:
NOT HISPANIC/LATINO
Birth Date:
06/26/1965
Age:
58
Current Location:
CENTRAL PRISON
James McKamey Case
James Edward McKamey, who was convicted of murder in the death of a former Columbus County music teacher, has been sentenced to death.
The jury announced the unanimous verdict Thursday morning after deliberating for about an hour. The jury spent more than three hours deliberating Wednesday and about another hour Thursday morning.
McKamey's attorney told the judge he intends to file an appeal to the North Carolina Supreme Court.
"The death penalty is the law of North Carolina and the District Attorney's Office will continue to seek its application in the most egregious murder cases," District Attorney Jon David said. "The senseless killing of Carol Greer was an incident which cried out for maximum justice, and we felt it was important to let the community decide the appropriate punishment."
McKamey was convicted in the 2016 murder of Carol Greer, a former music teacher in Columbus County. McKamey stabbed Greer to death and then left her body near a small storage building behind her home in August 2016.
The death penalty has become more uncommon as a punishment in North Carolina according to UNC School of Government Professor Jeff Welty.
"Previously, the law required prosecutors to pursue the death penalty in most first-degree murder cases. But in 2001, the law changed. That gave prosecutors the discretion to seek the death penalty when they thought it was appropriate and not to seek it when they didn't think it was appropriate, and that just reduced the number of capital trials quite a bit," said Welty.
According to the North Carolina Department of Public Safety, McKamey will become the 138th active death row inmate in North Carolina. The state has not carried out any executions since 2006 due to ongoing litigation.
"We're in a situation right now where the death penalty still exists, and prosecutors who see value in it and believe in it can pursue it, and yet opponents can say that, you know, we haven't had any executions in a long time and we aren't likely to have any anytime soon," said Welty. "In some ways, it is kind of an equilibrium, and I'm not sure that there's a major change to that equilibrium on the horizon in the near term."
McKamey also was found guilty of attempted murder and assault in connection to the stabbing of Reshonta Love. David says McKamey stabbed Love after she game him a ride home. Love got away and drove herself to the hospital. McKamey then went to Greer's home, stabbed her to death, and stole her car.
Greer's body was found a day after the incident. McKamey was arrested in Brunswick County later that week.
McKamey was also sentenced to concurrent sentences of 180-228 months for the attempted murder charge, and 73-100 month sentences on two counts of robbery with a dangerous weapon.
https://www.wect.com/2023/01/26/man-convicted-former-teachers-murder-sentenced-death/