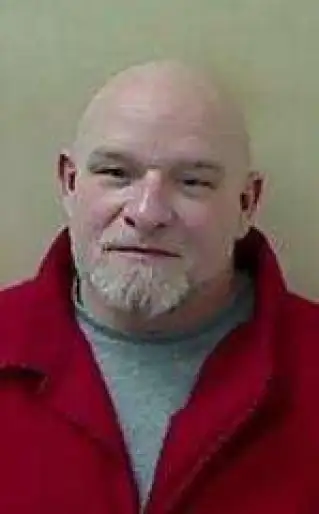 James Watts was sentenced to death by the State of North Carolina for the murder of Joyce Owens
According to court documents James Watts and a teenage accomplice would go to the home of Joyce Owens who would be stabbed, shot and had her throat slit
James Watts would be arrested, convicted and sentenced to death
James Watts Photos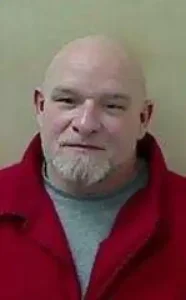 James Watts Now
JAMES WATTS
Offender Number:
0428143
Inmate Status:
ACTIVE
Probation/Parole/Post Release Status:
INACTIVE
Gender:
MALE
Race:
WHITE
Ethnic Group:
NOT HISPANIC/LATINO
Birth Date:
12/28/1972
Age:
50
Current Location:
CENTRAL PRISON
James Watts Case
jury sentenced 28-year-old James Hollis Watts to death Thursday for the murder of a Linwood woman in 1999.
The six-man, six-woman jury deliberated for less than two hours before reaching the decision about 3:30 p.m. Watts, wearing a white button-down shirt and khaki pants, showed no emotion as members of the jury were polled on their decision after the verdict was read.The jury convicted Watts on Wednesday in connection with the death of Joyce Owens, 53.
The heinous nature of the crime was one of the aggravating factors the jury considered in reaching its decision. Owens was found dead Nov. 22, 1999, in her Belmont Road home in Linwood, just south of Lexington. She had been shot several times and her throat had been slit, according to an autopsy report.
Six guns and two crossbows had been taken from the home at the time of her death. Watts and a co-defendant, Alton Cline McIntyre, were arrested about a month after Owens' death.
Davidson District Attorney Garry Frank said the atrocious nature of the crime warranted the death penalty.
"We felt this is what justice dictated,' he said after the sentencing.
Watts also has a lengthy criminal record that includes felony charges dating back to 1989.
McIntyre, 19, was sentenced to life without the possibility of parole. He pleaded guilty to first-degree murder earlier this month but was not sentenced until Thursday.
McIntyre apologized to the Owens family as he was sentenced. Watts declined Judge Erwin Spainhour's offer to make a statement, which angered several members of the Owens family.
Owens' son, Scott Miller, said Watt's refusal to make a statement showed he didn't care about what he had done.
Miller said he is pleased by the verdict but would much rather have his mother alive.
"This family has been deeply hurt by this (crime),' he said. "We've suffered for two years.'
Owens' daughter, Crystal Davis, said her mother will be remembered for her loving personality.
"She loved everybody,' Davis said, breaking into tears outside the courthouse.
https://greensboro.com/watts-gets-death-for-99-killing-co-defendant-alton-cline-mcintyre-gets-life-in-connection/article_b9d10d2c-b88a-5a52-a439-79febd790812.html