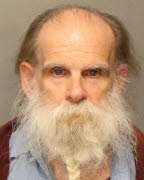 John Lesko and Michael Travaglia were sentenced to death by the State of Pennsylvania for four murders
According to court documents during a brief crime spree John Lesko and Michael Travaglia would murder four people including a police officer, Apollo police Officer Leonard Miller, 21, Peter A. Levato, 49, Marlene Newcomer, 26, and William Nicholls, 32,
John Lesko and Michael Travaglia would be arrested, convicted and sentenced to death
Michael Travaglia would die of natural causes on Pennsylvania's death row in 2017
John Lesko has been on death row for over forty years
John Lesko Photos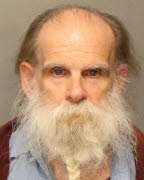 John Lesko Now
Parole Number: 6504P
Age: 64
Date of Birth: 11/11/1958
Race/Ethnicity: WHITE
Height: 5′ 08″
Gender: MALE
Citizenship: USA
Complexion: LIGHT
Current Location: PHOENIX
Permanent Location: PHOENIX
Committing County: WESTMORELAND
John Lesko Case
One of the last appeals for Pennsylvania's longest-serving death row inmate has been denied.
The U.S. Court of Appeals for the Third Circuit on Tuesday rejected 64-year-old John Lesko's request for a new trial and sentencing hearing. He was convicted in the 1980 murder of Apollo police Officer Leonard Miller, 21, after which Lesko and Michael Travaglia were arrested in four deaths across the region over eight days in the so-called Kill for Thrill spree.
Lesko's case has wound through the court system for decades after he was convicted of first-degree murder and sentenced to death by lethal injection. He could appeal the ruling to the U.S. Supreme Court.
Miller was fatally shot Jan. 3, 1980, during a traffic stop after he pursued a vehicle containing Lesko and Travaglia from Apollo into Oklahoma, Westmoreland County. Police charged the pair that day, and it was Miller's death that landed them on death row.
Lesko was seeking to overturn his conviction and sentence for several reasons, including ineffective assistance of counsel because he was not permitted to testify at trial and evidence not being available to the defense. The appellate court rejected both arguments.
Five execution warrants for Lesko have been signed by three governors, then stayed because of pending appeals. He remains in SCI Phoenix near Philadelphia.
Travaglia's execution was scheduled, then stayed, four times by three governors. He died in September 2017, at 59, of natural causes in a Greene County state prison.
Lesko and Travaglia were convicted or entered guilty pleas in all four murders. Peter A. Levato, 49, was found fatally shot Dec. 29, 1979, in a wooded area near the Loyalhanna Creek reservoir. Marlene Newcomer, 26, had been fatally shot after picking up hitchhikers after leaving a New Year's Eve party in Westmoreland County. Her body was found Jan. 2, 1980.
The body of church organist William Nicholls, 32, of Mt. Lebanon, previously of Irwin, was pulled from an Indiana County lake the day after Miller was fatally shot.
https://triblive.com/local/valley-news-dispatch/court-rejects-john-leskos-appeal-in-1980-western-pa-kill-for-thrill-spree/