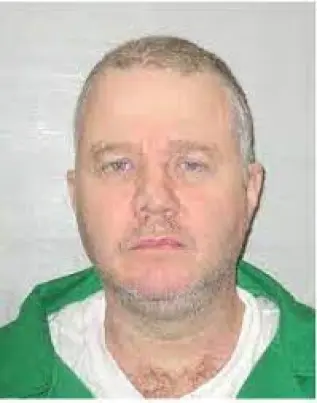 John Wood was sentenced to death by the State of South Carolina for the murder of State Trooper Eric Nicholson
According to court documents John Wood would be pulled over by State Trooper Eric Nicholson for a traffic violation. Wood would open fire killing the State Trooper
John Wood would be arrested, convicted and sentenced to death
John Wood Photos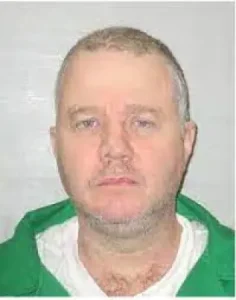 John Wood Now
WOOD, JOHN RICHARD (00006005)
https://public.doc.state.sc.us/scdc-public/inmateDetails.do?id=%2000006005
John Wood Case
Trooper Eric Nicholson, while patrolling I-85 in the Greenville area, called to inform the dispatcher that he was going to stop a moped.   After Nicholson activated his lights and siren, appellant, who was riding the moped, did not immediately stop.   Two other troopers subsequently heard Nicholson scream on the radio and they rushed to the scene whereupon they found Nicholson had been shot five times.   The driver's side window of Nicholson's car was completely shattered.   Both of his pistols were secured in their holsters.   Eight shell casings were found at the scene.
There were several eyewitnesses to Nicholson's murder.   Witnesses recalled seeing a moped being followed by a trooper with activated lights and siren.   The moped took the off-ramp to leave I-85 and then took a right down a frontage road.   As the two vehicles got on the frontage road, the trooper sped up to get beside the moped and then veered to the left to stop at an angle against a raised median in order to block the moped's progress.   The moped came to a stop close to the driver's side window
Immediately upon stopping, appellant stood up over the moped and raised his arm towards the driver's side window of Trooper Nicholson's car.   Some witnesses saw a weapon in appellant's hand and heard gunshots.   After firing several shots in the driver's side window of Nicholson's car, appellant backed the moped up, turned it around, and fled at a high rate of speed.
After the shooting, some concerned citizens (the Wheelers) chased appellant.   Appellant entered a parking lot and then jumped into the passenger's seat of a Jeep, driven by a woman.   The Wheelers subsequently called in the tag number to police.
Once law enforcement officers began chasing the Jeep, appellant opened fire on the pursuing officers.   One officer was struck in the face by a bullet fragment.   He survived the injury.   After subsequently hijacking a truck, appellant was eventually stopped and taken into custody