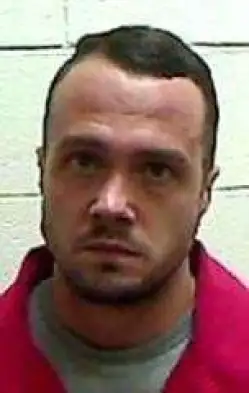 Jonathan Richardson was sentenced to death by the State of North Carolina for the murder of Teghan Skiba
According to court documents Jonathan Richardson would bring four year old Teghan Skiba to the emergency room saying she had fallen from her bed. However doctors quickly determined her injuries did not match up to the story. The four year old who would pass away had been beaten and sexually assaulted
Jonathan Richardson would be arrested, convicted and sentenced to death
Jonathan Richardson Photos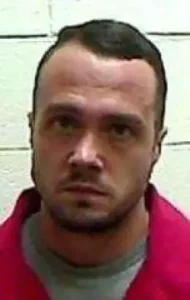 Jonathan Richardson Now
JONATHAN D RICHARDSON
Offender Number:
1019362
Inmate Status:
ACTIVE
Probation/Parole/Post Release Status:
INACTIVE
Gender:
MALE
Race:
WHITE
Ethnic Group:
NOT HISPANIC/LATINO
Birth Date:
02/18/1989
Age:
34
Current Location:
CENTRAL PRISON
Jonathan Richardson Case
The jury has sentenced 4-year-old Teghan Skiba's killer, Jonathan Richardson, to death, according to WTVD.
In July 2010, Teghan Skiba was admitted to the Johnston Medical Center by then-21-year-old Jonathan Richardson after he claimed she had fallen off the bed. However, doctors found she had cuts, bruises and bite marks on her body.
Skiba died days later. An autopsy revealed that the girl died from a blow to the head.
Richardson was found guilty of first-degree murder, felony child abuse, kidnapping, and sexual offense with a child on March 25.
In her closing arguments Thursday, Johnston County District Attorney Susan Doyle told jurors that Skiba suffered unimaginable pain in her final days. She lost over 70 percent of the blood in her body from all the wounds.
"The defendant bit Teghan all over her body over 60 times and she began to slip away," said Doyle.
Richardson declined to address the court after the death sentence was read.

https://myfox8.com/news/jonathan-richardson-sentenced-to-death-for-murder-of-teghan-skiba/